Pictage Partner Conference in Chicago, Day 1
Mom and I set off on our journey to Chicago for the conference on Monday afternoon.
Our flight left on time, arrived early, we got our car and made it to our
hotel
without any trouble! Once we were all checked in and had dropped off our stuff, we went straight to
Giordanos
for some stuffed pizza. Stuffed is kind of an understatement. I think the leftovers in the box we brought back to the hotel might have weighed 10 pounds. It was a little ridiculous and extremely delicious.
I had to be up and out for a meeting at 8AM with the other speakers at the conference. I had the chance to get my computer situated and make sure my power point slides were working with the projector (thanks
Nathan
for the help). We went upstairs to the opening session, which was followed by some time to shop in the vendor booths. If there's one thing to know about Mom and I when we travel, it is that there will be some shopping time included!
I have had my eye on a
SHOOTSAC
since they were announced, and I was super excited to walk into the vendor area and see these pink flamingos, indicating that the booth was nearby!
We got one! I am thrilled to get it in in a few more weeks. Mom used the flamingo as a wrist prop while working on her laptop in the room!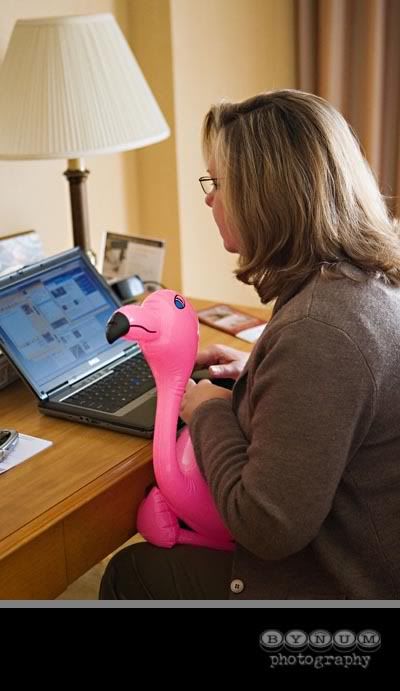 I went to several workshops that I enjoyed, but here's a shot from
Nathan & Amber Holritz's
workshop about Relational Affluence. I loved it. I also love them dearly.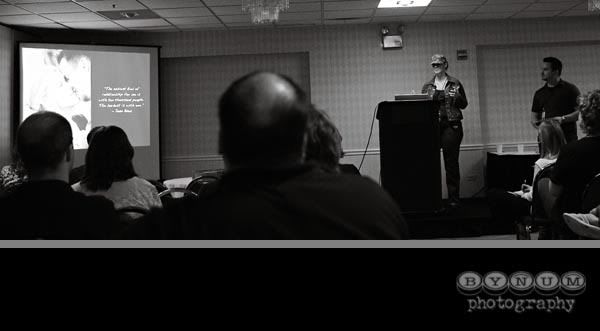 I don't have any pictures of my workshop since I was busy speaking...but I am hoping that some will surface and I can add one or two here. I am pleased to say that my nerves diminished once I got started with the presentation, and I got some great feedback from it. I hope a lot of you have set up your
Bloglines
reader and that you are now reading this because you are notified of an update instead of checking it through a bookmark.
Whitney & Peter Carlson
didn't come to my workshop because they live in Nashville and can hear me ramble any time. But they did stop by and give me a thumbs up right after it. I am thankful for encouraging friends!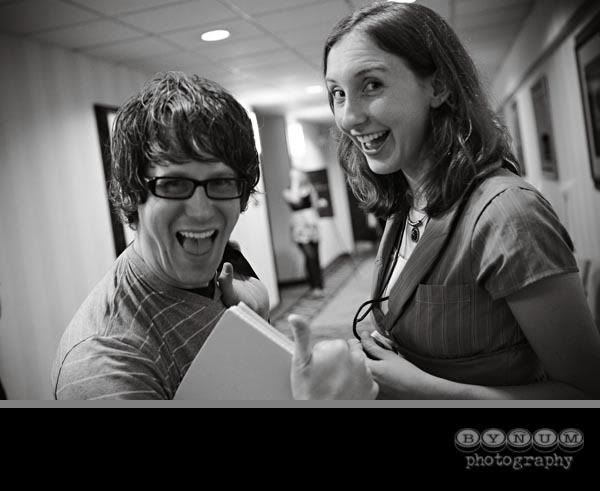 Here's a great shot I caught of Amber making faces at me. This is different than her usual photo-face.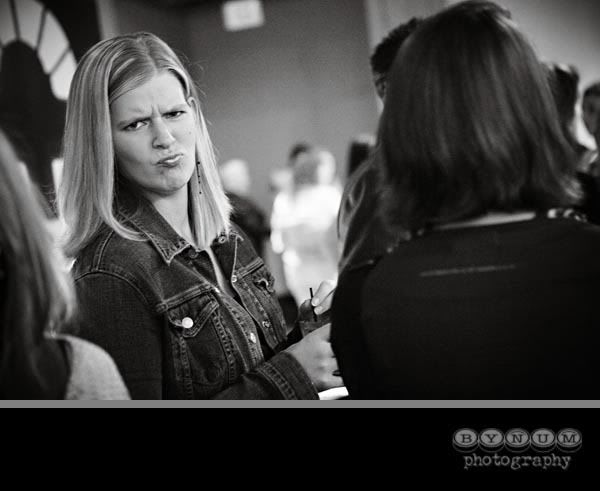 Of course it wouldn't be a conference without a picture of me & Amber together.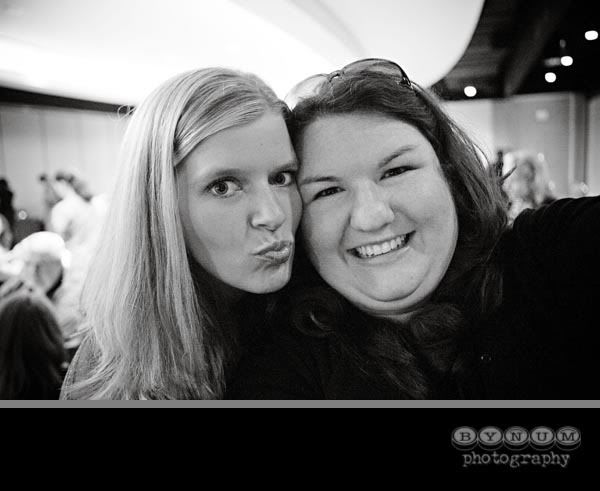 We met
Heather Owens
and Pam Long (her website isn't up just yet) during the vendor reception and were amazed at the great conversation we were able to engage in so quickly. We ended up all going to dinner together, and Whitney & Peter came along. My husband Brad recommended the
Weber Grill
so we went there and dinner did not disappoint us. It rocked. Pam was so funny - she just jumped up on this pole, and told Whitney to blow on her to keep her up there!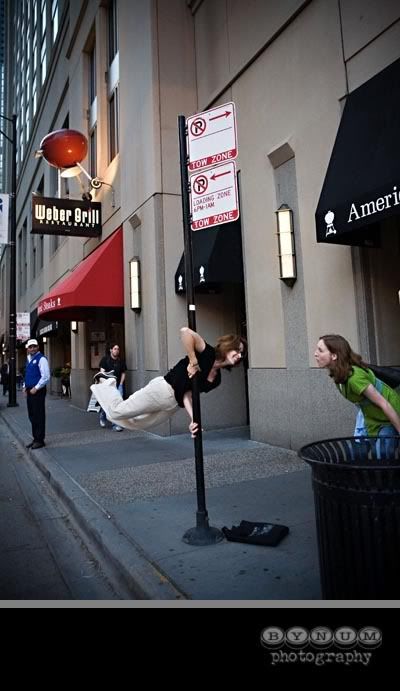 Whitney was intrigued, so she tried it herself. This was extremely funny, as you can see by her happy smiling face!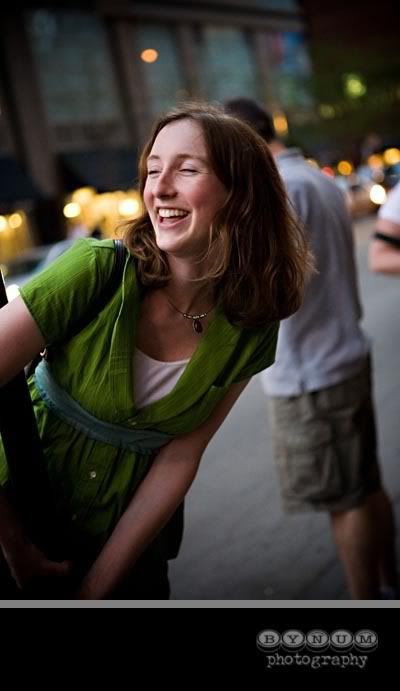 She got about 3 inches off the ground...well, maybe 6 inches.
Pam decided to help her out and get her legs up for her. She wanted us to photoshop her out of it, but I like it better with her in there! All Whitney needed was a cape! ;)
After dinner we came back to our room and crashed. I barely even looked at my computer. I got my pj's on, and started our
Sleep CD
provided by our hotel, and went to sleep before I ever finished the first track.
Labels: conferences, pictage, speaking