Joey & Amy, Elegant Knoxville Wedding
My weekend in Knoxville was so much fun. I was blessed to be a part of Amy & Joey's beautiful wedding and I am thrilled to show you some of the great images that we captured.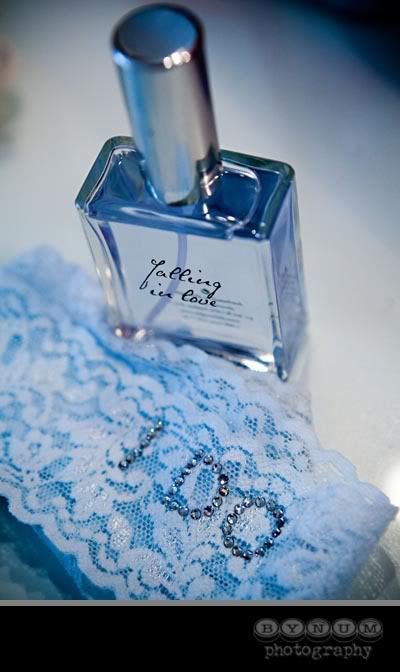 Matt
made the trip to Knoxville to second shoot with me again, and we started our day with Amy and the bridesmaids at
Venus Salon
for hair styling. Then we headed over to
Crescent Bend
, the location of the reception, for the rest of our preparation and pre-ceremony photos.
Emotions were running high in the ladies camp on Saturday morning. Amy was so full of joy and anticipation that if she stopped long enough to think about it, her beautiful eyes welled up with tears. Darcey, the Maid of Honor, was quick on her feet to bust out a hilarious tale of her own relationship disasters starting with the fourth grade when she and Amy became friends (kind of, but that's a whole other story). This shot was just before Amy was getting ready to go out and see Joey. She caught a glimpse of herself all ready in the mirror and started to lose it. Darcey started telling a story that brought her tears back to a big laugh!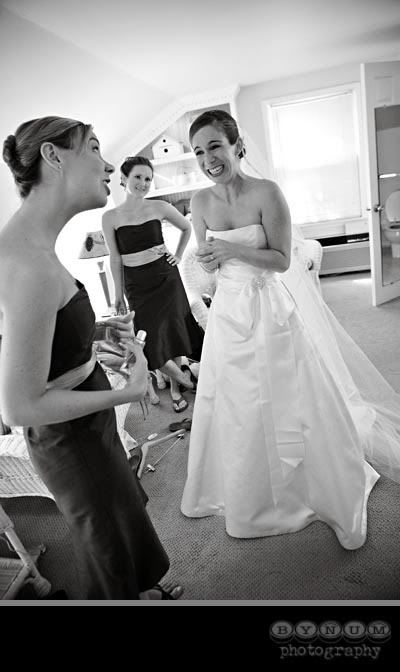 Just in case you're wondering, Amy's simple and elegant gown by
Monique Lhuillier
was purchased at
White Lace and Promises
.
When Amy finally got out to see Joey, it was another emotional moment. These two are so in love. The tears subsided quickly into a feeling of content and they quietly soaked in the moment.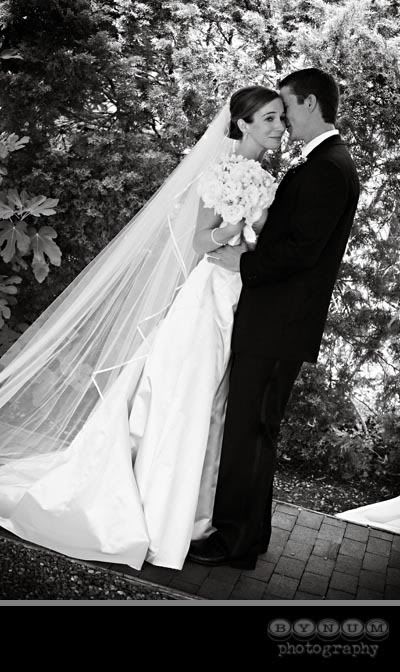 A shot of the guys on the trolley - I think there were 10 guys...but they were so easy to work with!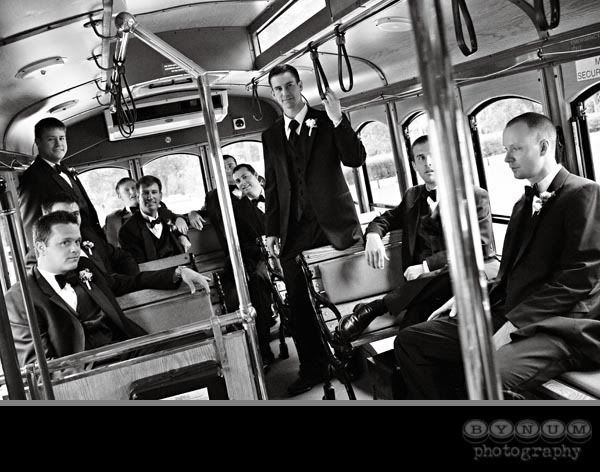 Leah and the team at
Whimsical Gatherings
rocked the house with these flowers. Wait til you see some of the other floral decor in the slideshow. These girls are first class!
Amy was so great about the little details. This is her grandmother's earring dangling down from her bouquet.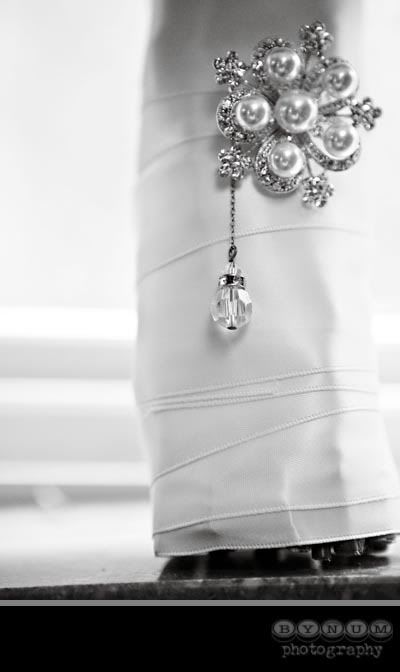 The
traditional Greek Orthodox ceremony
was held at
St George Greek Orthodox Church
. Here's a shot during the crowning portion of the service.
Amy & Joey spent a few moments alone on the front steps of the church just following the ceremony. The emotions were pure and sweet. I love this shot.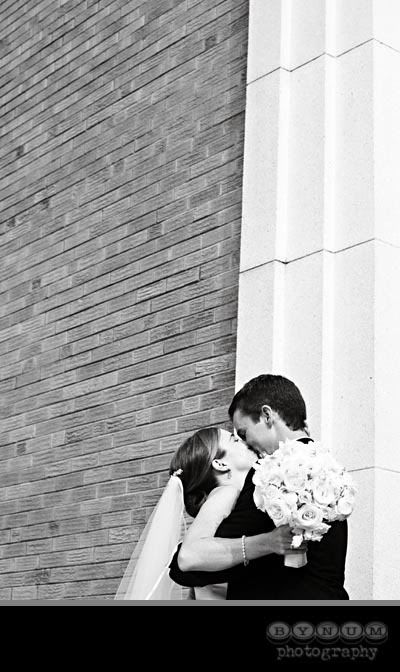 Here's the Mother of the Groom and the Mother of the Bride with
Adrienne Atchley
, the wedding coordinator. The day seemed to go so beautifully - this is a dream team!
Joey & Amy's wedding cake was straight out of a bridal magazine.
Magpies
did a great job with this one.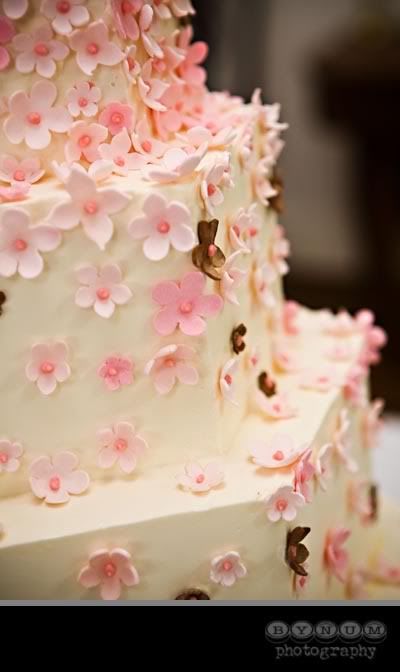 Other vendors for the wedding include
Rex Bradford Jones, Catering
and
Total Package Band
provided the music that kept us dancing all night long!
Joey & Amy exited their reception to their friends and family tossing rose petals. I think petals make the most beautiful "exit" photos. They boarded the trolley and headed off to enjoy their honeymoon!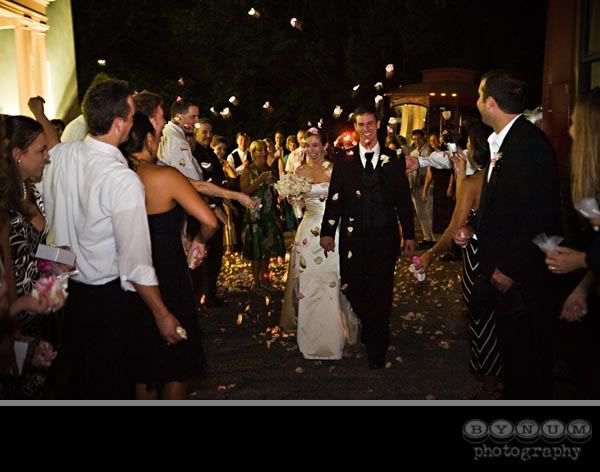 And, since I know you've been waiting, click to play the slideshow, or click
HERE
to view it full screen.
And to my bridesmaids, I really wanted to work the phrase "shiny & new" into the post somewhere, but I just couldn't figure out where...you girls were so much fun to hang with!