Katie Greer & Travis Shoemaker, Romantic Candle-lit Wedding
Remember
Katie & Travis
?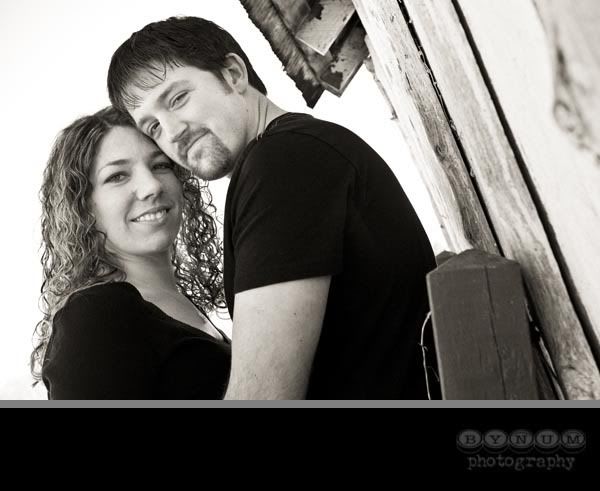 We so enjoyed being a part of their romantic candle-lit wedding last Friday night at
Victory Missionary Baptist Church
in Hendersonville. It was a terribly gray and rainy day but that did not dampen spirits of the many many friends and family who gathered to celebrate with them.
Travis looked great. He was keeping a close eye on his truck before the ceremony. He had a feeling there might be some funny business.
Katie was ready to rock n roll! I love this shot because it is so HER. She has carried a lot of the stress of the details of the wedding. She was SO ready to get down that aisle to Travis.
Katie's mother made this beautiful garter from the lace of her own wedding gown.
See how dreamy the church looked all lit up with candles? I love the warm glow on their faces. It was a really beautiful atmosphere.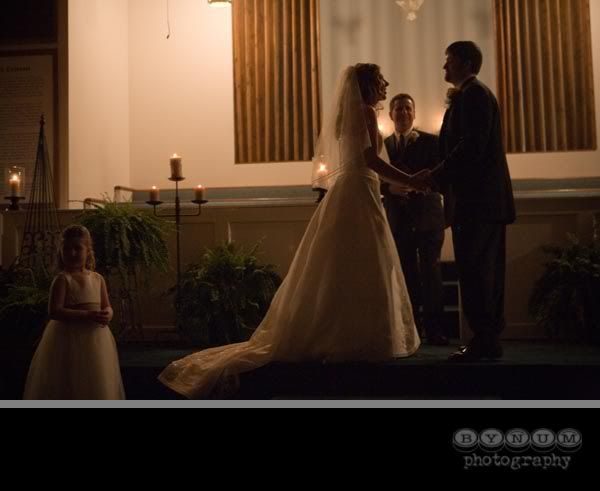 Travis played the guitar and sang one of my favorite hymns, "It is Well."
The kiss was spectacular and full of joy!
My favorite shots at every wedding are after the bride & groom get down the aisle. Typically couples embrace and laugh and kiss and it's just pure happiness. Travis and Katie were no different. She grabbed his hand to look at his ring and it just worked out for me that I was paying attention. I love his ring.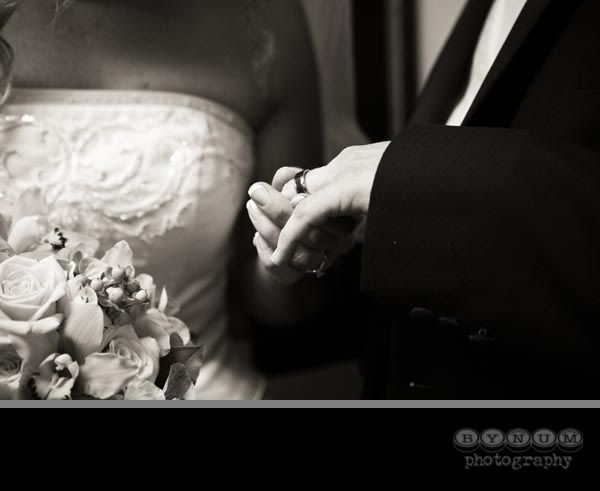 This is a first for me, but I love it and hope that I see more of it. Travis's parents brought their family Bible, and had the minister and the best man (Travis's brother) sign and date it. So special.
A couple portraits I like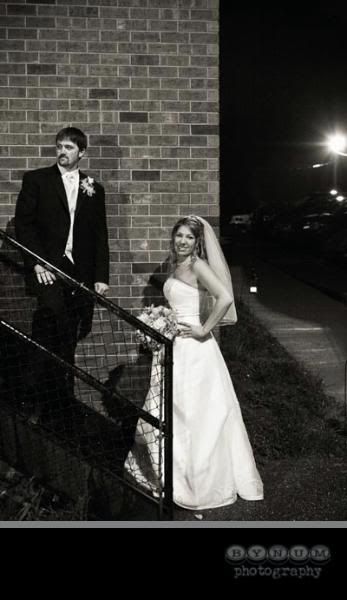 I love the perspective on this shot. Look how many people were waiting on them as they entered the reception!
A shot of Katie's bouquet and the embroidered ribbons hanging down. Nice detail.
Birdseed exit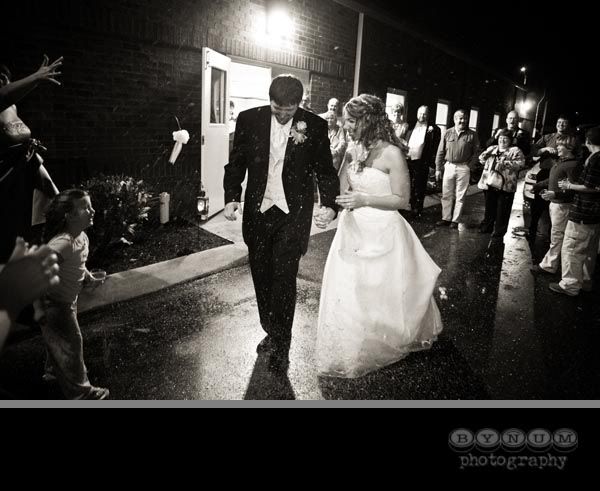 Big kiss to end the evening.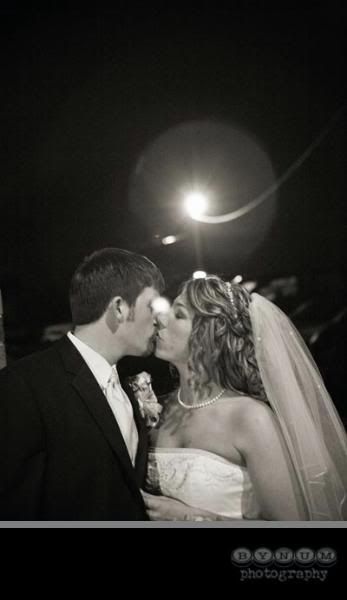 Thank you so much for letting me be part of your wedding. Have a great honeymoon next week! Thanks also to
Steph
for coming along as my second shooter.
Click
HERE
to see all of the photos when they are available!
Labels: wedding