Miller Family Pictures in Manchester
Every day I hear from more and more adoptive parents and I just love that I am able to work with families who have experienced God working in their lives in this way. The Miller's have two precious children - Matthew from the Philippines, and Marli, who has just been home 3 months from Vietnam.
This sweet family has all kinds of fun together. They like to read - Matthew is a great reader. Love the expression on Marli's face as she listens to him read.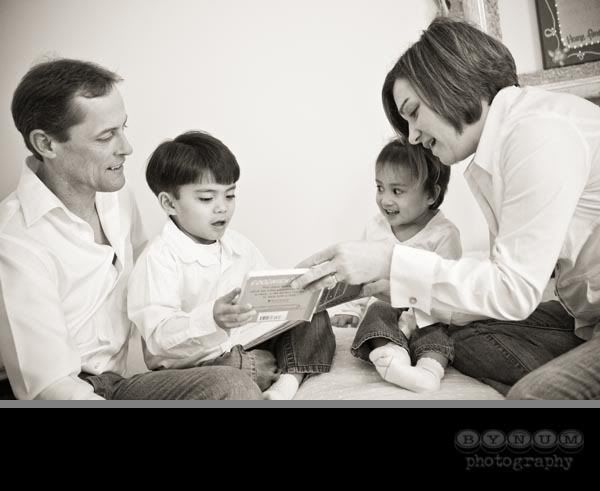 They like to build - I think Dad and Matthew were building a monster truck here.
Marli likes to play with her Bitty Baby doll.
They like to hang out together and play in the living room.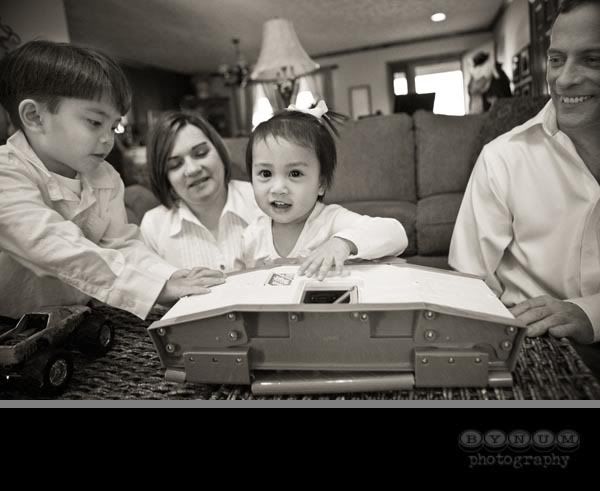 We took advantage of the gorgeous day and went outside. Dad got a hug from Marli after he helped her put on her coat.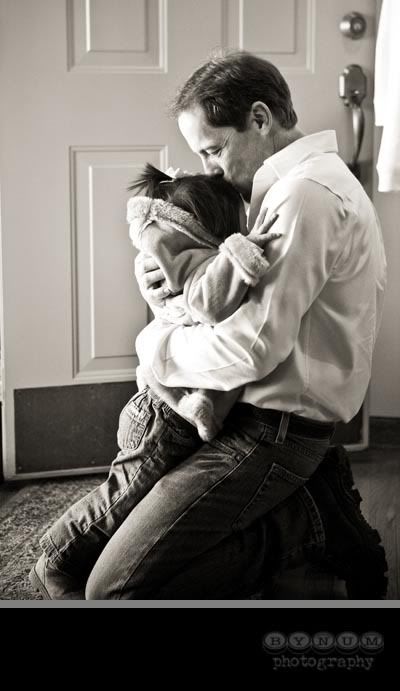 Matthew didn't need as much help. Isn't he handsome?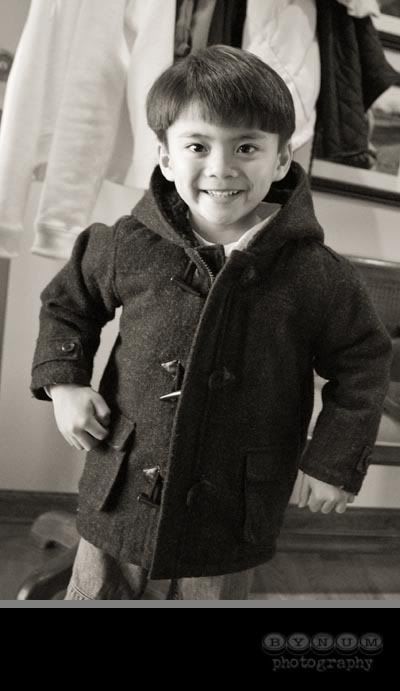 They played on the swingset and slid down the slide for a while.
International adoption can be challenging when you think of all the children have been through in their lives previous to coming to their new family. I was so glad to hear about it from all angles as it is something we have/are praying about for our own family. Matthew and Marli love each other, but they have each had their own adjustment issues with each other. In a quiet and beautiful moment, Matthew sat down on this rock and Marli wandered over and joined him. Then after Mom told me the dog steers clear of the kids, as all kids and animals do, the dog just wandered over and got some lovin' from the kids. It was a priceless moment.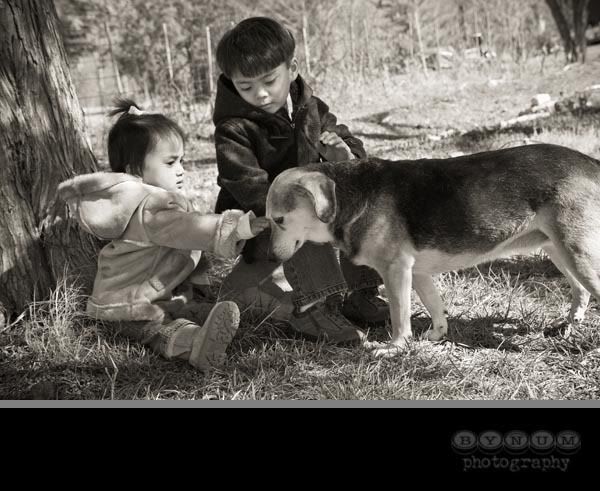 Matthew took a chance to play on his granddaddy's tractor for a minute.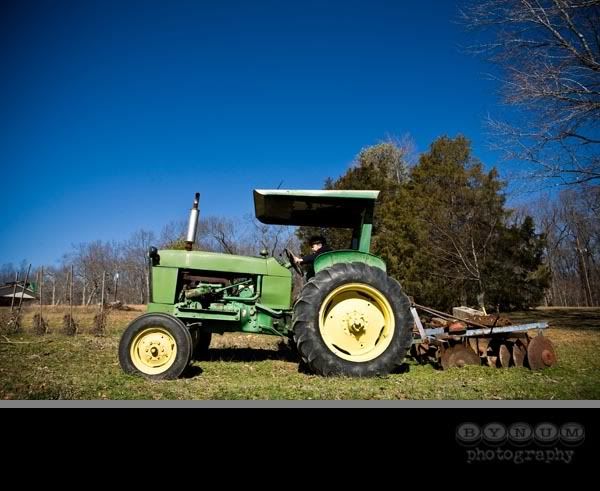 And everyone went on a little walk hand in hand.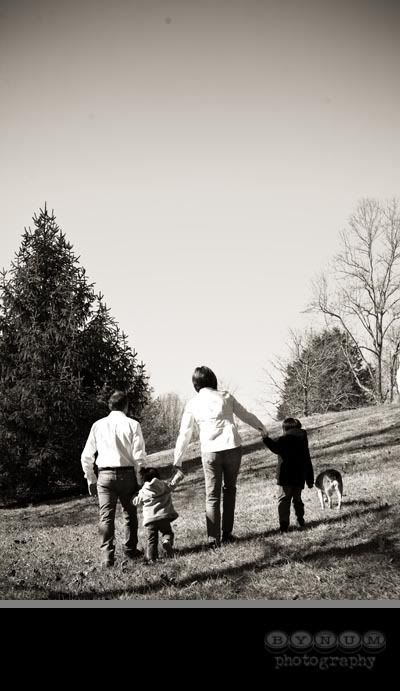 Thank you so much for letting me have fun with you guys this week. I enjoyed every minute. To view all of the Miller's photos when they are released,
Click HERE
to register.