Sophia, 6 Month Photos in Smyrna
Have you ever seen such a sweet face?
Meet Miss Sophia, a bright-eyed and happy 6 month old baby girl who has style like you wouldn't believe.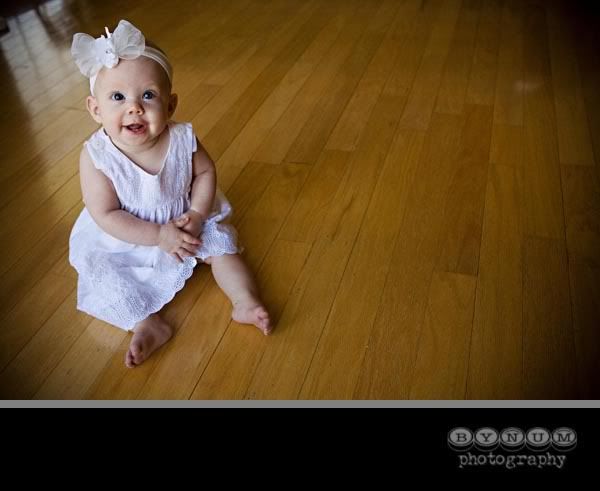 Sophia's family owns the
Poshtachio Patch
, a children's boutique here in Smyrna. If you're ever looking for something adorable for your child to wear...this is the place to go!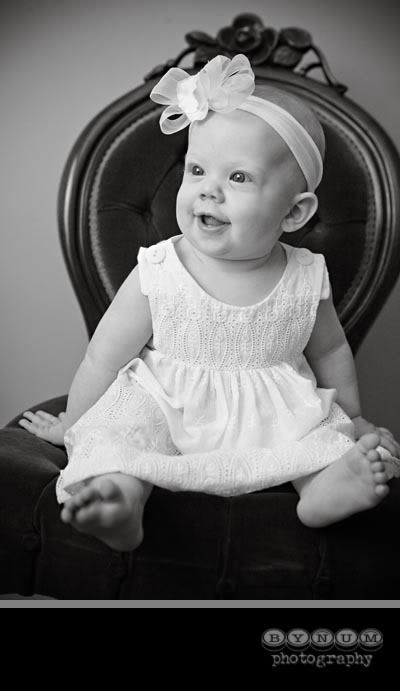 This bench that Sophia is sitting on is a family heirloom. It dates back to the 1800's.
Nothing like drooling on an antique to start your day!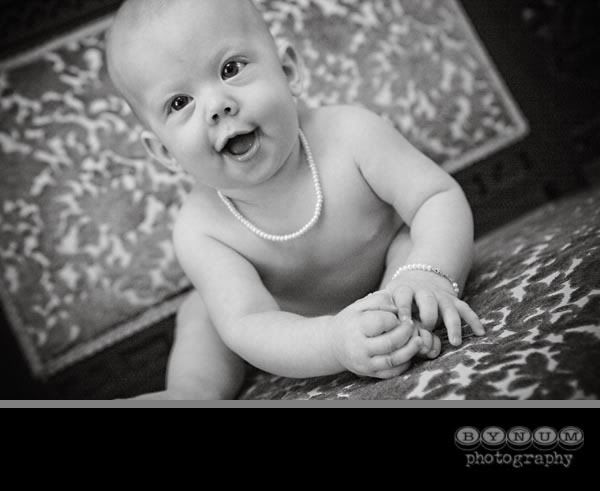 I think this might be my favorite shot from the day. Sophia's nursery is a designer's dream. Doesn't she look so fancy in her bed with her jewelry and Baby Bling headband?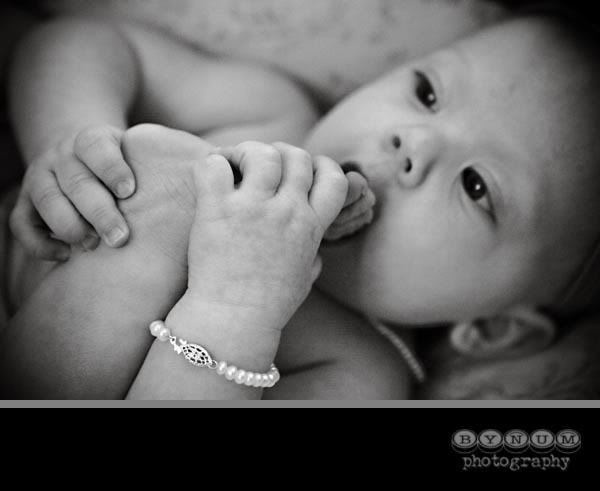 Sophia wanted me to remind everyone that there are only 48 shopping days left until Christmas. Santa needs your help.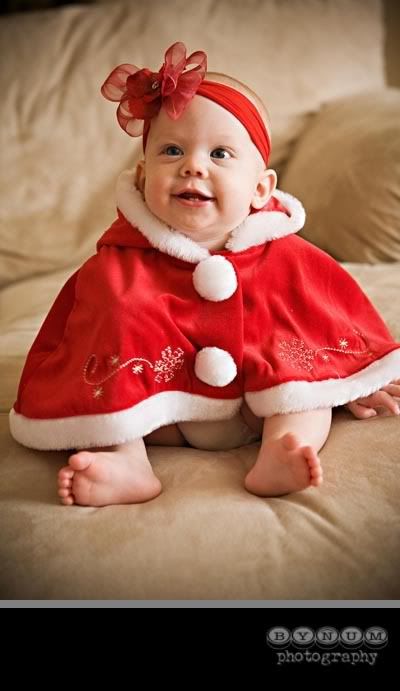 Krystal, I truly enjoyed spending time with you and Sophia today. Thank you for inviting me into your home for our session. Hope you enjoy this little sneak peek!