Jeff & Anne, Joyful Franklin Wedding
Jeff & Anne were married yesterday and I am a better person for having attended their wedding celebration. It was full of joy and it glorified God and it was absolutely a blessing to me.
One of my favorite things on wedding day is spending some quality time with the bride while she prepares. I got to hang out with Anne and a couple of her bridesmaids while Anne's natural beauty was enhanced with hair styling and makeup at
Carol G's
Salon in Brentwood. I got to hear all about the rehearsal dinner and about how Anne's mind was racing with excitement and woke her up at 4AM to start the day.
The wedding took place at
Grassland Heights Baptist Church
in Franklin, TN. We arrived at the church to find Steve McLellan and the crew from
Garden Delights
in Franklin assembling the floral decorations in the sanctuary. They were so gorgeous and Anne's face lit up when she saw the bouquets for the bride and bridesmaids.
Jeff was already at the church and his guys arrived slowly but surely. I have enjoyed getting to know Jeff as well...he was just as excited about the ceremony as Anne and I love that.
Here's a shot of the guys taken by
Phil Thornton
, my second shooter for the day. I love this...Phil also got some hilarious shots of the guys on the church bus!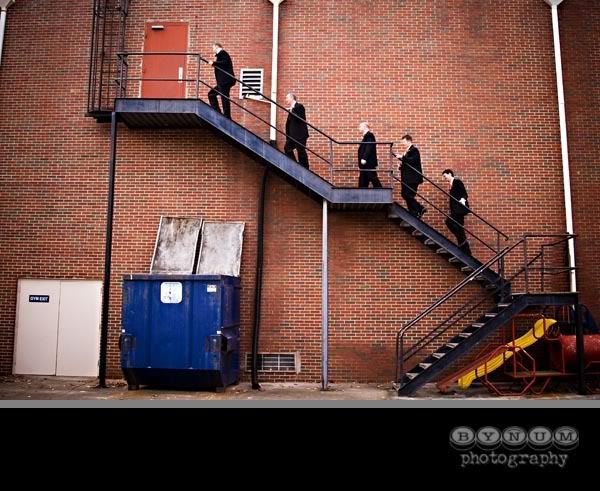 Anne's dress hanging in the brides room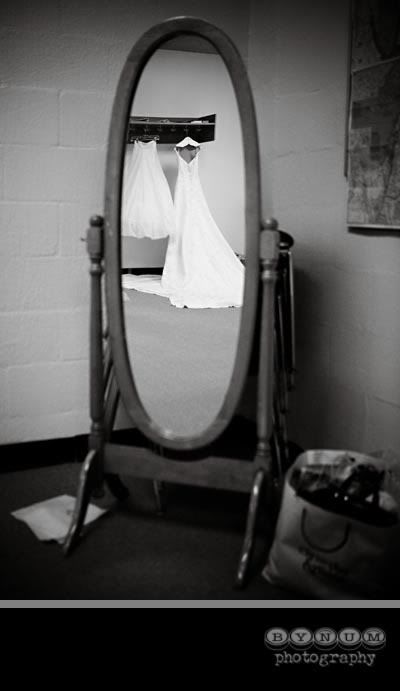 Phil grabbed this one of me getting a few shots of Anne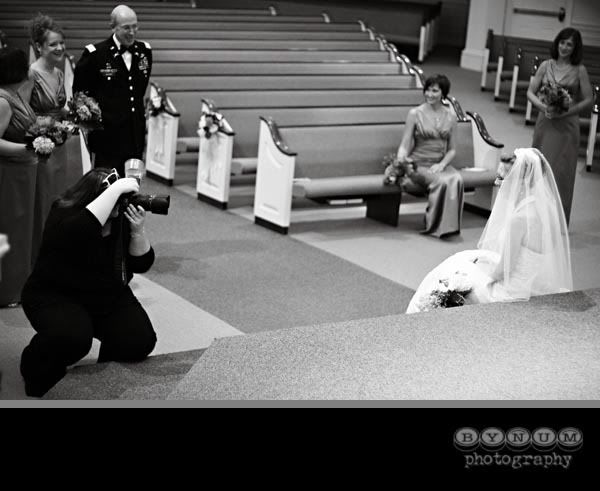 Anne was SO proud of her bouquet, and especially the gerber daisies in it. It was the perfect compliment to her gorgeous dress.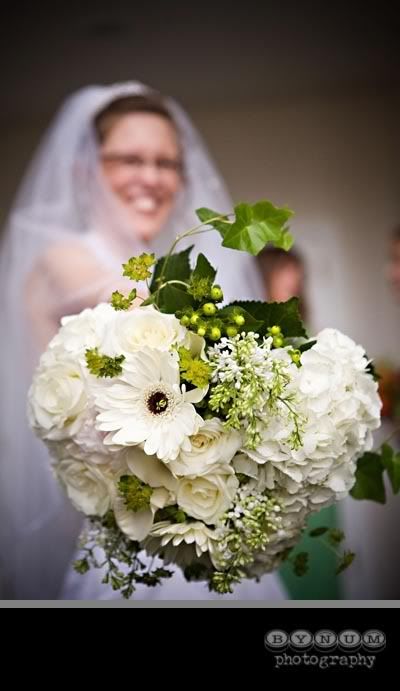 We stepped outside for a few minutes for some portraits of Anne, and her dad helped her walk on the soft ground. I love the look on his face here.
Flower girls Rachel and Kelly were great! Anne's mom made their dresses, and according to Kelly, they are very twirly!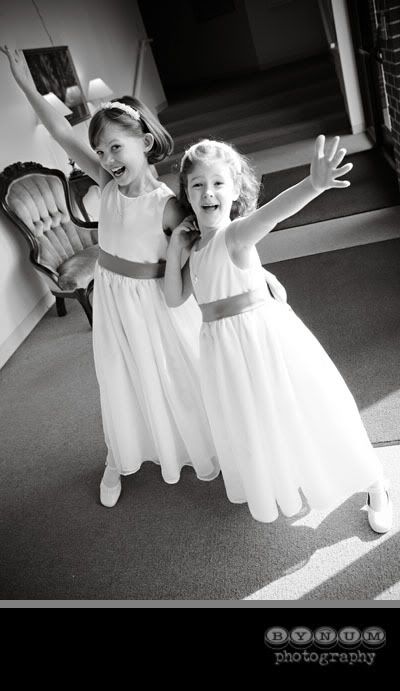 OK - this ceremony was SO emotional. Jeff began by welcoming everyone and thanking them for attending. He was choking back the tears as he expressed his thanks to God for the gift of Anne as his bride. He prayed for God to give her peace and comfort as she was about to walk down the aisle. I snapped this shot of Jeff as he prayed.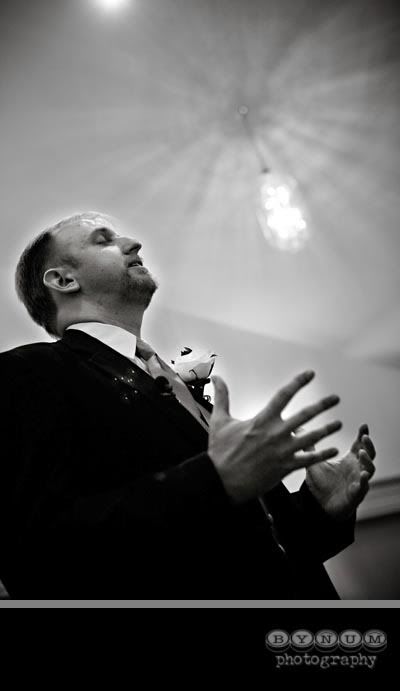 Another prayer during the ceremony - the parents came up and did a prayer of blessing towards the end as the congregation sang "Amazing Love."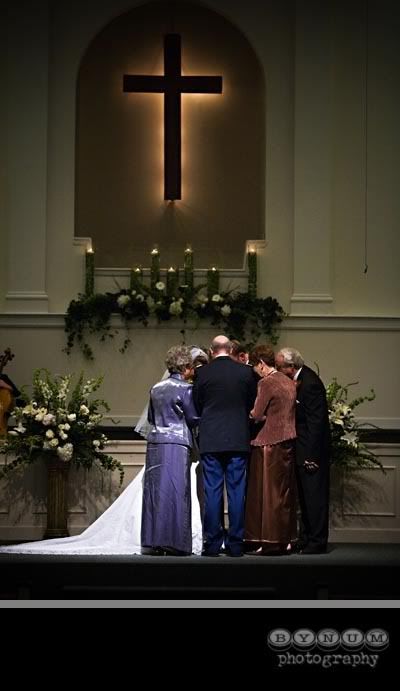 After Jeff & Anne exited the church they were all smiles and couldn't stop beaming at each other. Love that sunshine coming through the windows.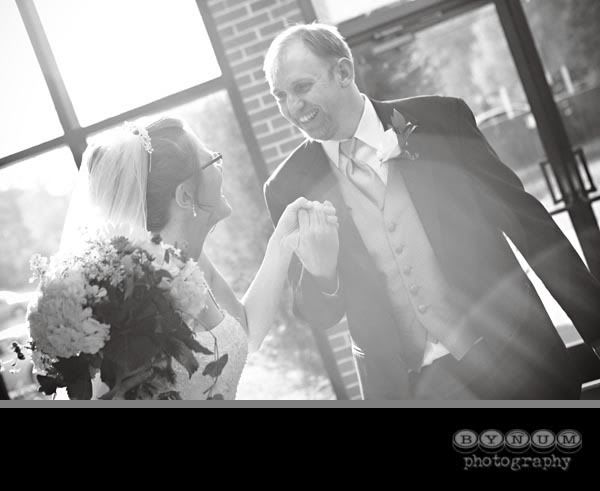 The wedding party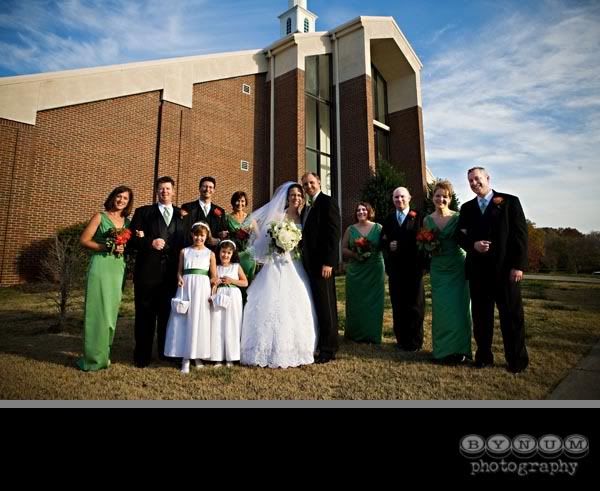 We traveled to the
Cool Springs Marriott
for the reception. When we entered, the room was decorated in autumn flowers, nuts, berries and candles. It was nice.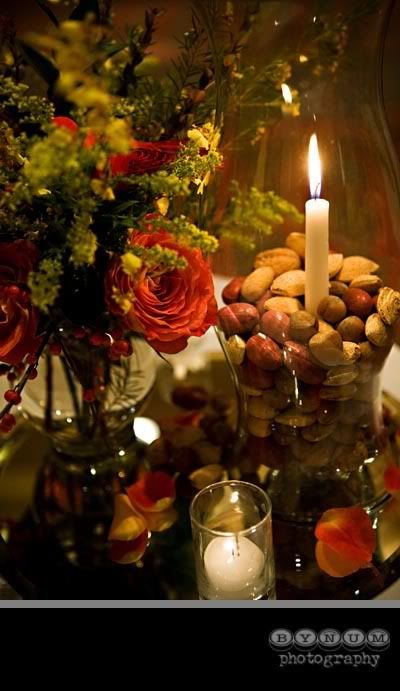 Anne's dad, Colonel Goldsmith, was our entertainment for the evening. ;) Seriously, he hosted the reception and transitioned between several toasts, etc. He kept us laughing.
Bubbles for the exit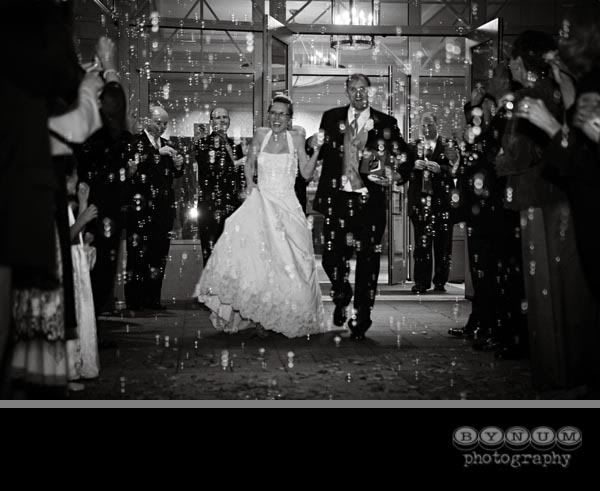 Last shot before Jeff & Anne headed to Cancun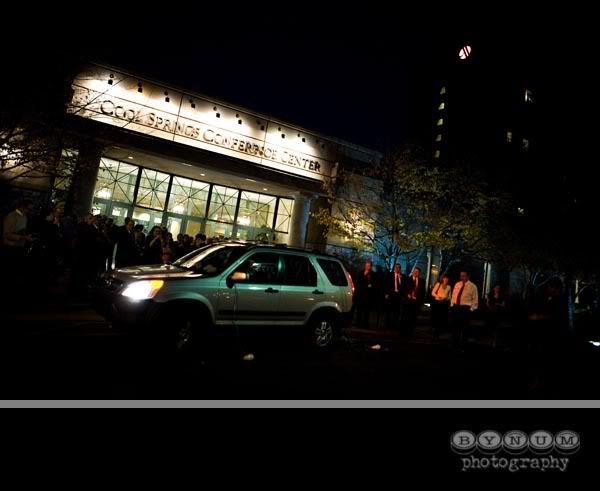 Again, I want to emphasize how wonderful Jeff & Anne's wedding celebration was. I felt like I knew them so much better after spending time with all the people who love them - and there were many! Thank you for allowing me to share the day with you.
Click here
to register and view Jeff & Anne's gallery. You will be notified when the wedding photos are added!