Jake & Amy, Wedding at Old Natchez Country Club in Franklin
This weekend I was honored to photograph Jake & Amy's beautiful wedding at
Old Natchez Country Club
in Franklin. I had a blast with this couple and their friends and family - everyone was so sweet to us and it was a very enjoyable day!
We started the day at Symmetrix Salon in Murfreesboro. Amy and her Mom Ruth had their makeup done by the ultra talented Sandy Alsup. I love this shot I grabbed of Amy when Sandy told her that he was putting fake eyelashes on her! She felt like J-Lo and they looked awesome!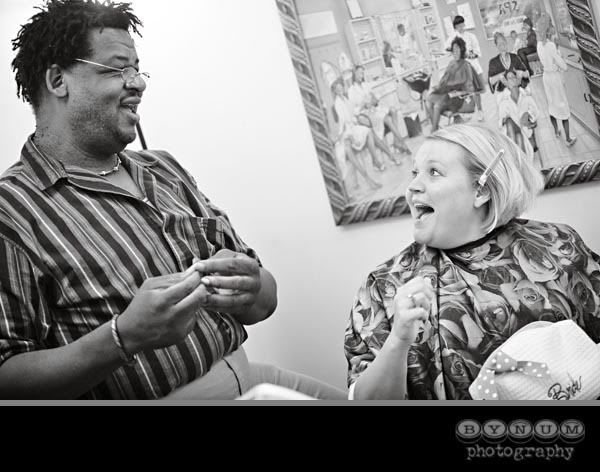 See what I mean? To my future brides - Having your hair and makeup professionally totally makes the difference in transforming you into a Bride with a capital B. That is my number one tip for having awesome wedding photos. Just spend the extra money (and it's usually under $200 total) for that professional touch.
After hair, makeup and a little lunch, we headed to the Country Club.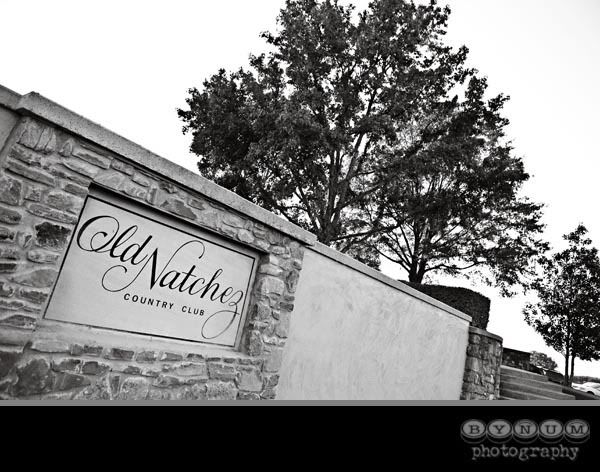 I am certain when Jake and Amy chose October 6 for their wedding day, they never dreamed that it would be 90+ degrees outside. But I know they were hoping for a nice sunny day like this one. There was a little breeze blowing that made all of our photos before the wedding a little more bearable.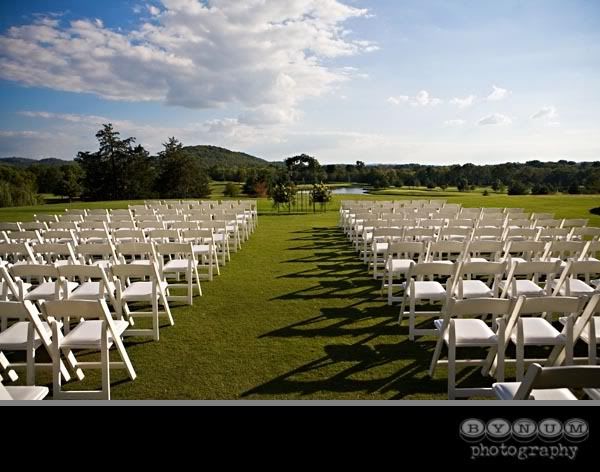 I was excited to have
Byrena Kirkham
along as my second shooter for the day. Byrena has been a children's portrait photographer in Murfreesboro for many years and she is considering branching into wedding coverage. She did a great job. This is one of her shots from the ceremony where Amy was clutching Jake's hands while the minister was speaking.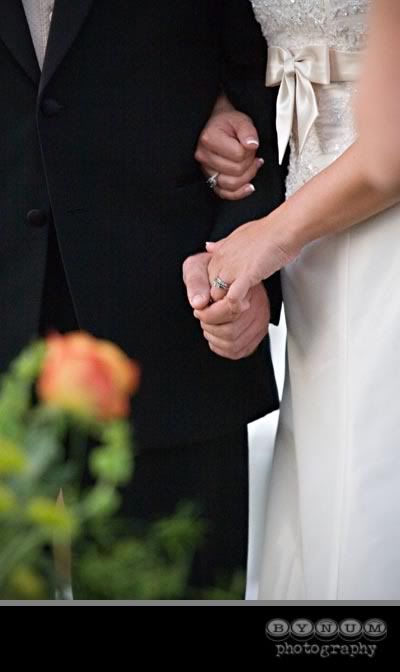 I LOVE this shot of Amy & Jake! My favorite from the whole day.
Kevin Warner with Accent Designs
created the gorgeous flowers for the day.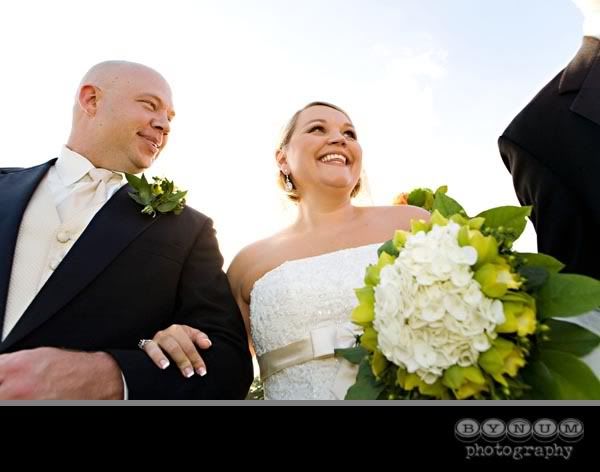 Jake & Amy's reception was awesome. The DJ kept things going and the crowd stayed until the end of the wedding - always a sign of a great DJ. This was some of the excitement of the train!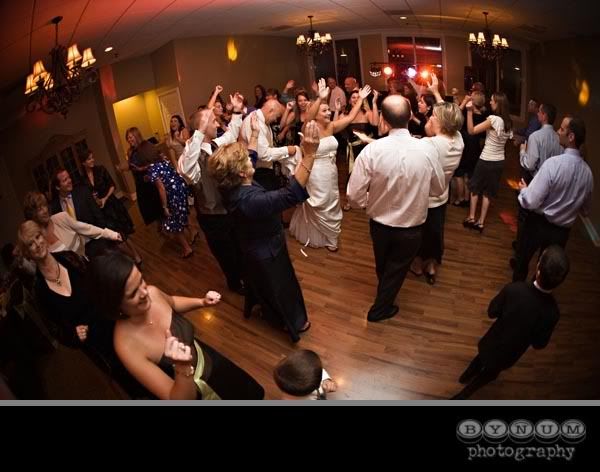 Danielle & John were enjoying themselves. Danielle grew up with my husband Brad in Bolivar and she told her cousin Amy, the bride, that she needed to check out my photography for her wedding. I am SO glad that she did. Thanks Danielle!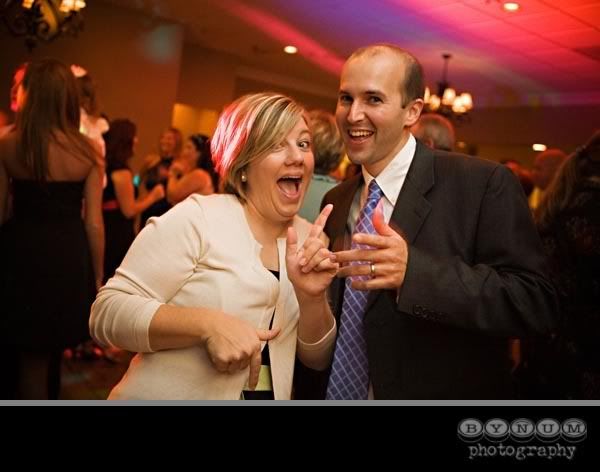 Here's me and Byrena at the end of the evening. Thanks for all of your help - YOU ROCK!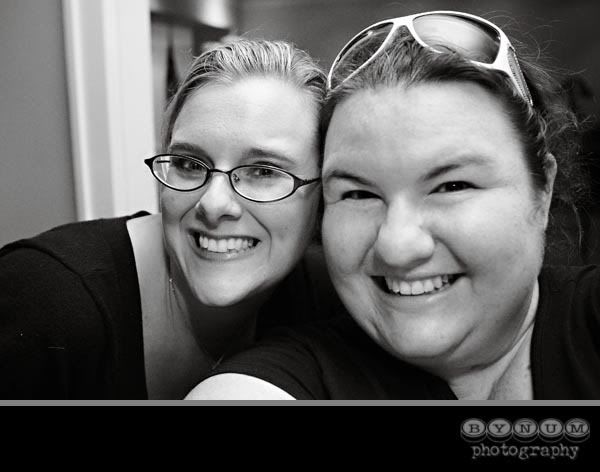 I was able to put together your slideshow and it's a good one so make sure to watch it. Click the play button below or click
HERE
to view it full screen. As a bonus, the photos from the slideshow are available for immediate purchase by clicking
HERE
to log in to the Pictage gallery. Viewing these "Preview Photos" will automatically register you to be notified when the complete gallery is posted. Enjoy the show!
Labels: wedding