Miss Jadyn Grace
Many of you who follow the
my family blog
know the story of
my pastor
and
his wife
and their family's journey to adopt a daughter/sister from China. This journey began officially in the Spring of 2005, but God was moving forward with His plans long before then. Jadyn was placed in the arms of her family on
Mother's Day
of this year.
It's been almost four months since Jadyn Grace came to town. We decided the time had come to try for some portraits of her.
Most of what we got were Jadyn's serious face. That is who she is at this point in her life...in new situations she studies and takes it all in. I love this shot.
Amy brought lots of fun things that she bought in China. Those are her chopsticks that she loves to play with, and of course her silk dress. You can see we were having a time getting her settled by all the fun stuff in the picture!
This is my favorite shot of the whole day. There's just something about it.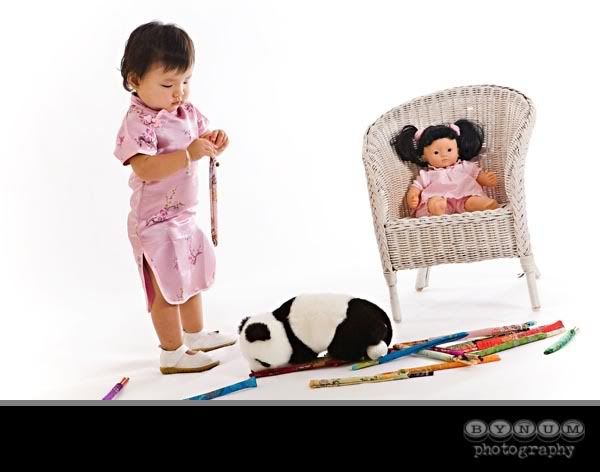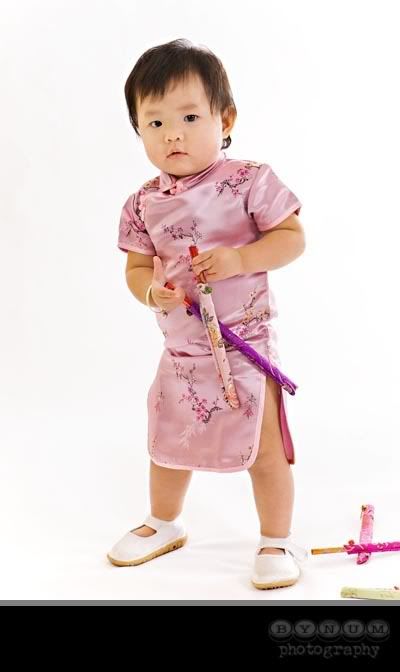 I love this dress and there are some color shots down below. This one would have been awesome except she was playing with a bright green/yellow toy and it just didn't quite fit in!
Jadyn has a little self-soothing technique. She rubs a blanket or fabric on her little face to calm herself - something she learned in the orphanage to cope. I guess Amy and I were stressing her out with the photo session...because she climbed up into her chair and rubbed the little ribbon from her dress on her face. Sweet baby girl. I promise you'll have much more fun next time. At least we were able to capture it forever.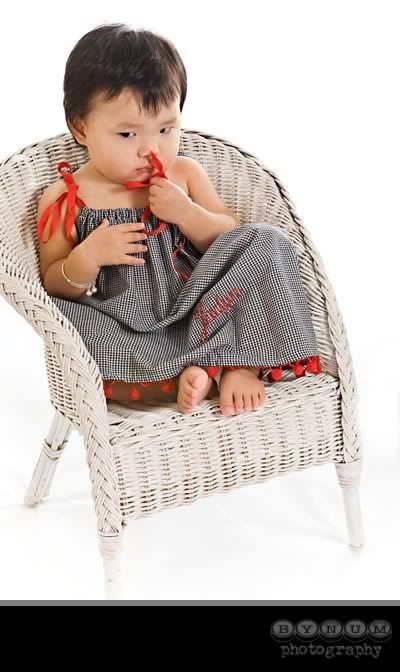 This is what happened when I sang the theme song to
Elmo's World
. She was mesmerized.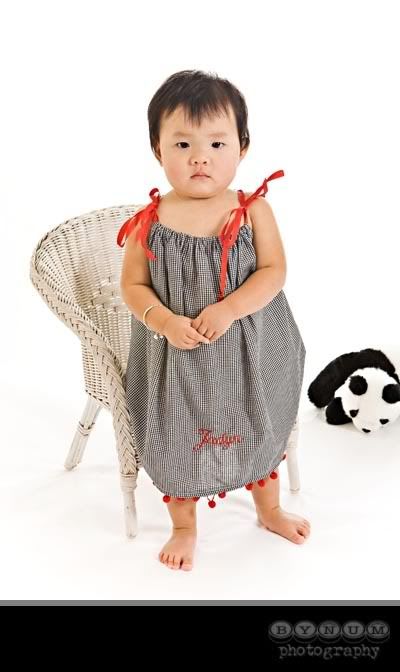 This little pink parasol was also pretty entertaining. I think it was sweet with her green dress.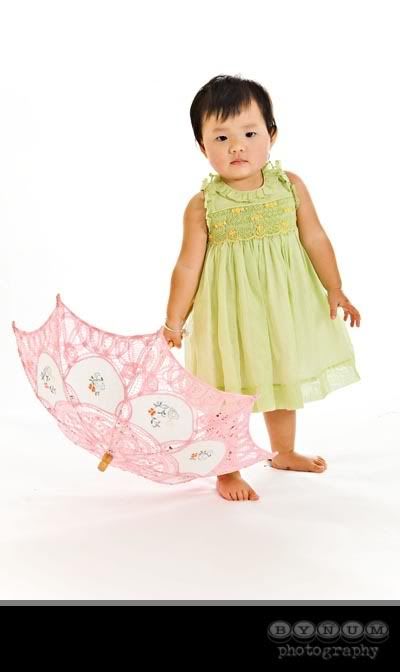 Another favorite shot.
Amy & Pat - thanks for sharing your baby with me!