Dave & Amanda's Wedding at the Yacht Club, Mt Juliet
Dave and Amanda were married Saturday at the
Cedar Creek Yacht Club
on Old Hickory Lake in Mt Juliet. We had perfect weather, which made this outdoor ceremony and reception quite enjoyable.
Here's Amanda, the beautiful bride. Her
Casablanca
gown was purchased at The White Room in Lebanon. Hair & Makeup by Mitzi's Hair Design. Flowers by
Moss' Florist
.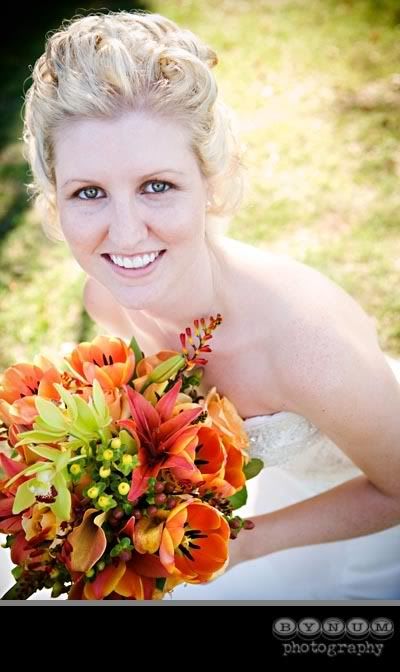 These bridesmaids were awesome. They took great care of Amanda all day long. Notice their necklaces, which Amanda AND Dave made for them.
Dave the handsome groom. I love his hair and his grin.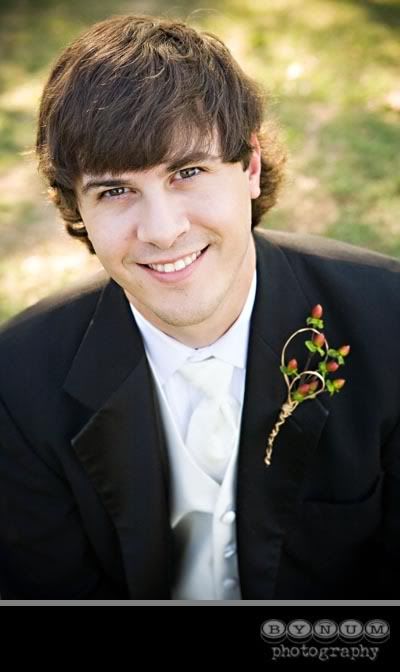 Dave with his groomsmen. I made some comment about taking a picture of their berries...you know, the ones that they are wearing on their lapels, but you can see it went downhill from there!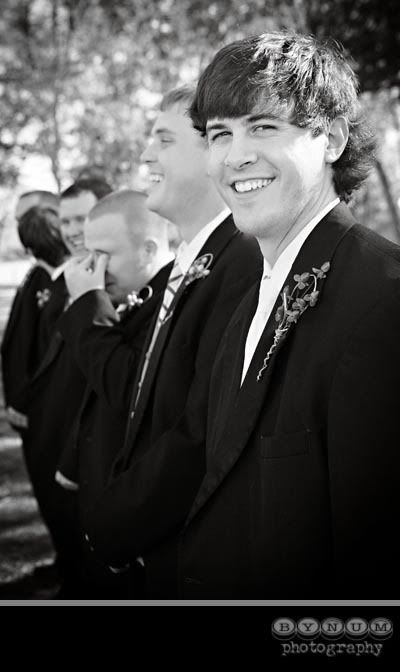 Love the smirk on this adorable flower girl. She was SO great. Dave & Amanda made her bracelet as well.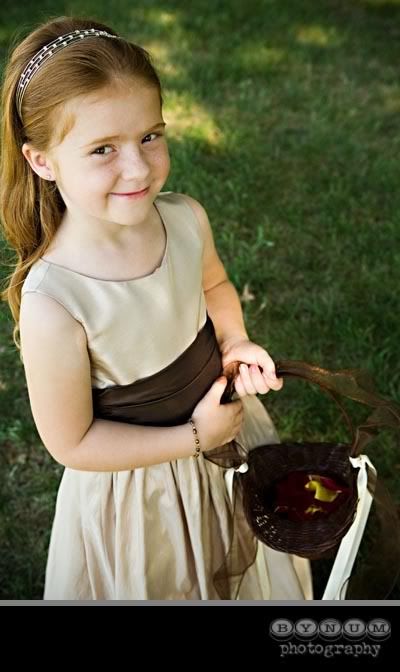 The reception decor was awesome. The oranges and yellows in the flowers were a great complement to the backdrop of the sun setting over the lake. These flowers were done by
Moss'
as well.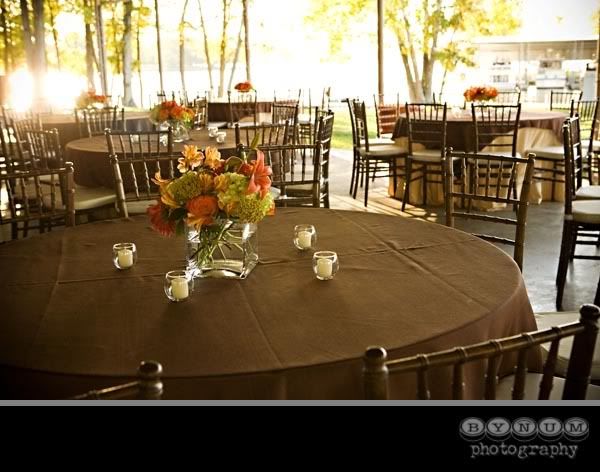 I rarely post pics of the groom's cake, but this one was so cute.
Cakes by Patty Cakes
and they were not just cute, but delicious.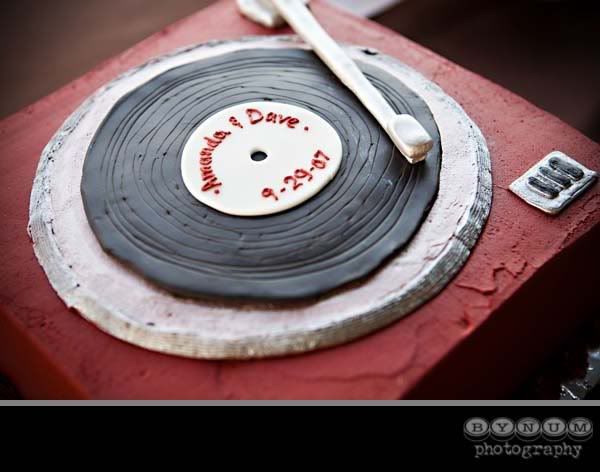 Shot of Amanda & Dave on one of the docks. They chose to see each other before the ceremony and get all of the portraits done so they could go directly to the reception. It worked out GREAT - we had plenty of time to wander around the Yacht Club property and create some great images.
The sun set just as the ceremony ended. We got a few dreamy shots by the water before the light was gone.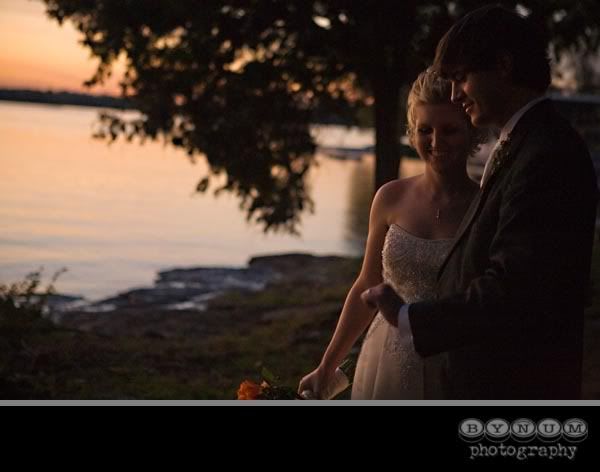 Amanda & Dave chose a lot of songs that they loved to create a very relaxed atmosphere at the reception. Here they are dancing to some Dave Matthews Band. The guys from
Cosmo Creations
were the dj's for the evening.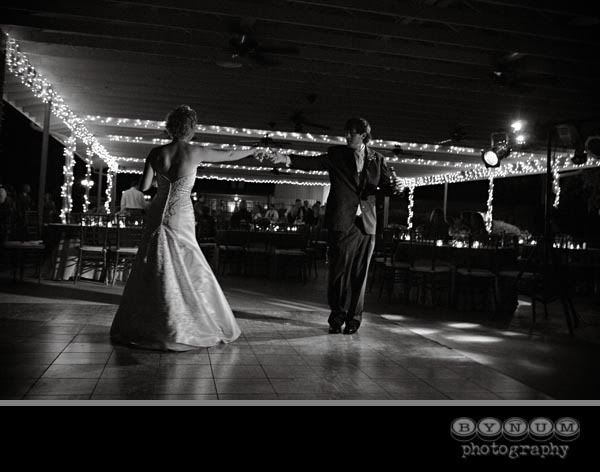 Beautiful sunset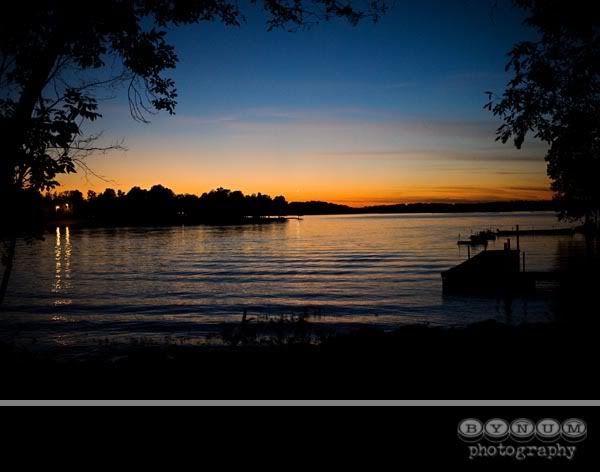 Here's me and Kyle at the end of the evening! Thanks Kyle for all of your help!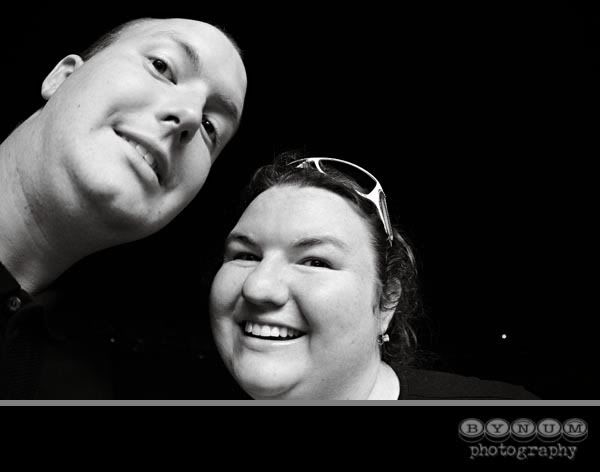 Slideshow coming soon!
Labels: wedding