New Family Photos with my own Family
We interrupt this professional blog to bring you a special bulletin. I have tried to keep the personal blogging on my business blog to a minimum, but I had to break in and show you these brand new family photos by our friend and talented photographer
Amber Holritz
. She traveled to Smyrna on Friday to spend a few hours with Brad, Norah & me so that we could have some family photos showing what life is like right now. I am posting a few of my favorites, and the link to Amber's blog and the slideshow are at the end of the post so you can link over to both. Please comment and tell Amber how much you love our photos too!
My loves.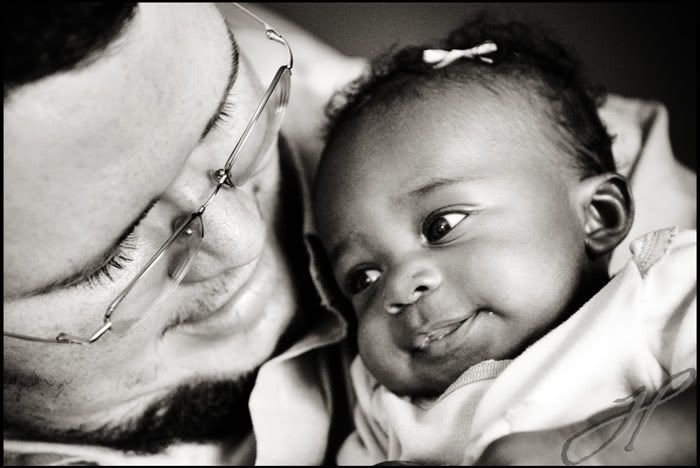 Here's a few images of our the "big sisters" of the family.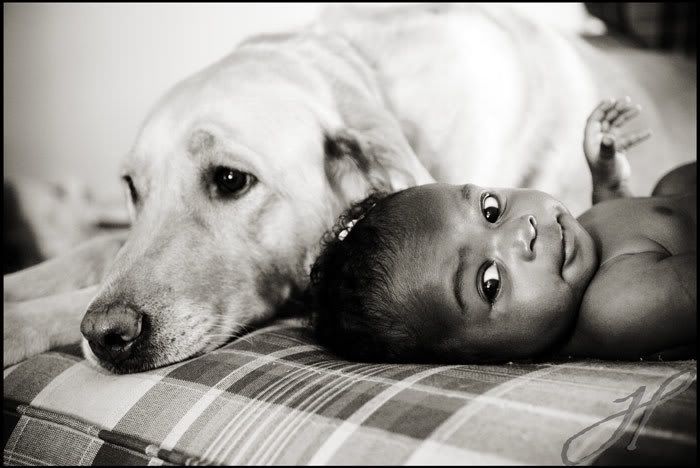 Funny story. This is Misty, in case you've never met her or heard about her. I have had her since she was a kitten when I was 13. (She's now 15 for those of you who don't know how old I am.) One of my friends asked my brother if Misty was still alive because we never talk about her on the blog. Let's just say, Brad is not a fan of the cat, so she doesn't get included in many activities. But she is alive and kicking and just as "Misty" as ever. This is a typical "I do not care that you put a baby in the chair behind me and now want me to act affectionate for a photo" face.
Love this family shot. We were hanging out in our bed. Which we love.
Hanging out in the same spot. Little more snuggly. Focusing on her tiny toes. Awww.
OK - I have been trying to get a few things done, even though I have a couple weeks left of my official maternity leave. Sometimes Norah sits with me while I do something on the computer. We don't do it every time she is awake, but usually this occurs once a day. I think she enjoys the light from the screen, and occasionally she will point out a photo or two that she thinks you might like.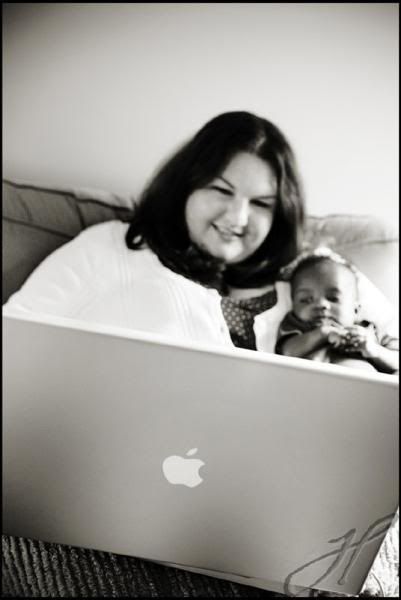 Norah had a bottle and had to endure the agony of burping. Then she went into sleepy baby mode. Here is that look she gets when it's getting close to nap time.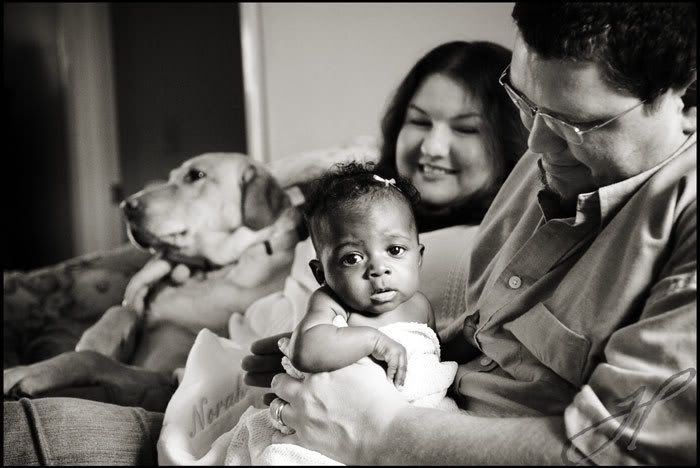 When she fell asleep, I carefully maneuvered Norah out of her blanket and onto the ottoman for some sweet sleeping pics. Here's one of Amber in action - note the
ShootSac
.
Since I had not yet attempted to photograph Norah like this, I could not resist picking up my own camera to take a few pictures. I mean, it was her first time...Amber was very cool about it. She said, "Well...she is your baby." I thought this was funny because I always say this to my clients. Never apologize for something you want to do with your own family or child. I mean, they are NOT mine!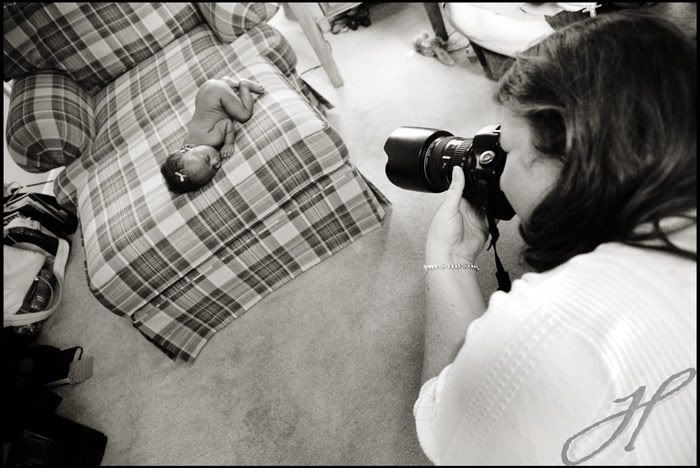 It was worth it. This shot is one I grabbed. Amber's beautiful ones are on the
Holritz Photography Blog
and in the
slideshow
.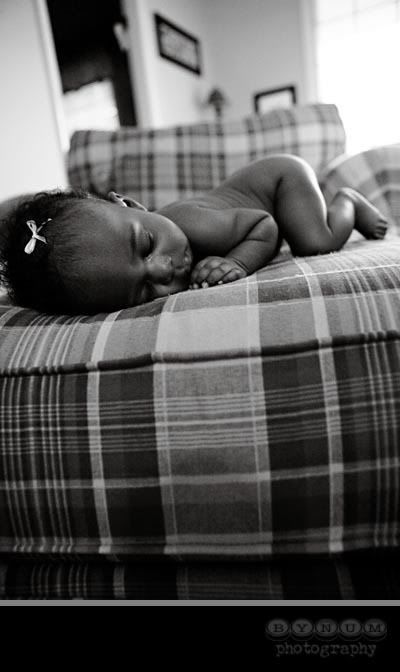 View the slideshow of Amber's favorites HERE
.
Amber, thank you for making time to come to Smyrna for this session. We truly appreciate the images from this session. We will treasure them forever. Love to you and Nathan and the kiddos. I think this is why you're hot. ;)