Ricky & Nichole, Huntsville, AL Wedding
This past weekend I photographed the wedding of Ricky Bates & Nichole Nelson at the gorgeous
Hampton House
in Hampton Cove, Alabama (a suburb of Huntsville). Once again, the talented
Matt Dunmore
came along as my second shooter.
We began our day at
the Masters Salon
for hair appointments for Nichole, her two daughters Aubrey & Gabby, and Nichole's sister and bridesmaid Ashley. Nichole's hair looked incredible all day long - they did a fabulous job!
Then we followed Nichole to get her nails and makeup done at
Terrame Day Spa
. I can't say enough about this spa. I told Matt that he should have brought his wife Erin to this place instead of leaving her behind at the
hotel
all day long. I wouldn't have minded staying there myself for a manicure/pedicure and a massage! Anyway, I love Nichole's pouty lips in this shot.
This was Matt's idea and I jumped at the chance to capture it too. Ricky is a hunter - he had 8 mounted deer heads (I think) on the wall and also a fox or some other small animal. We put the rings on the deer antlers and I think it is a riot!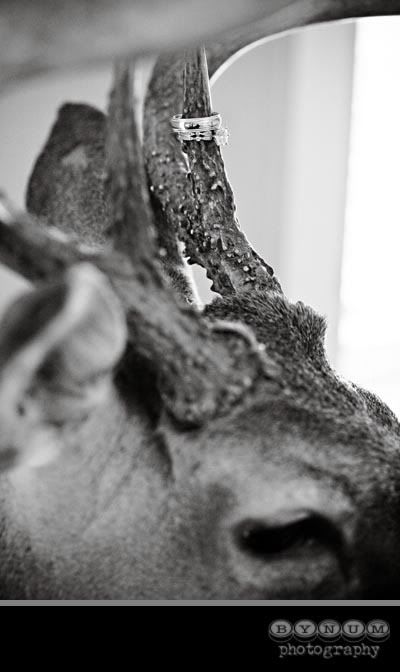 It took Ricky's Mom, me and then Ricky's Dad to get this flower pinned on properly.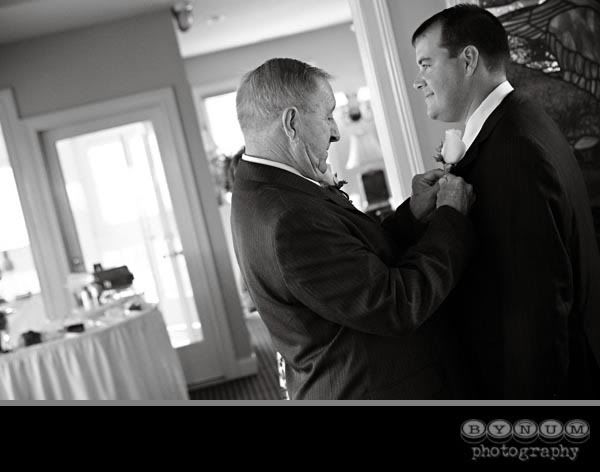 Ricky got tickled during one part of the ceremony, which got Nichole tickled, and I love the looks on their faces during this shot.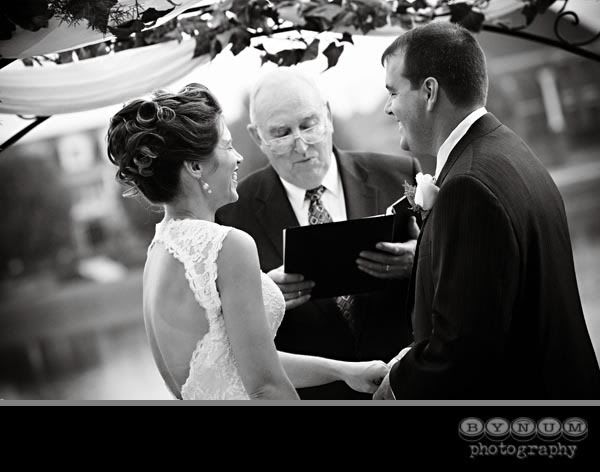 Nichole's two daughters are nine and five years old. As a symbol of Ricky not just marrying Nichole, but also "marrying" the girls and committing to love them as a father, he gave the girls their own rings during the ceremony. This was my favorite special touch to this ceremony. What a statement about Ricky's priority on family. Here's all four of them showing off their new jewelry.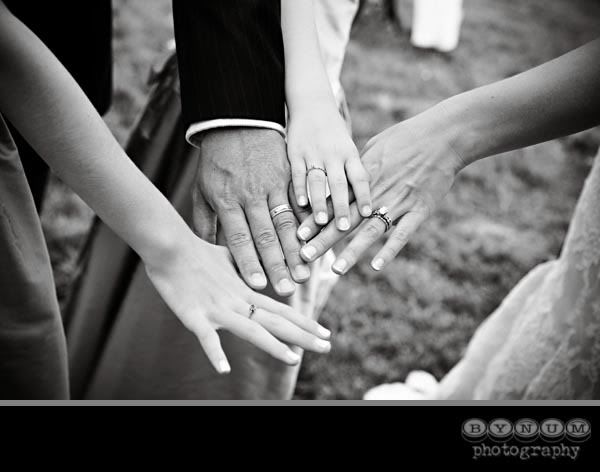 Here are the beautiful girls, playing by the water after the ceremony.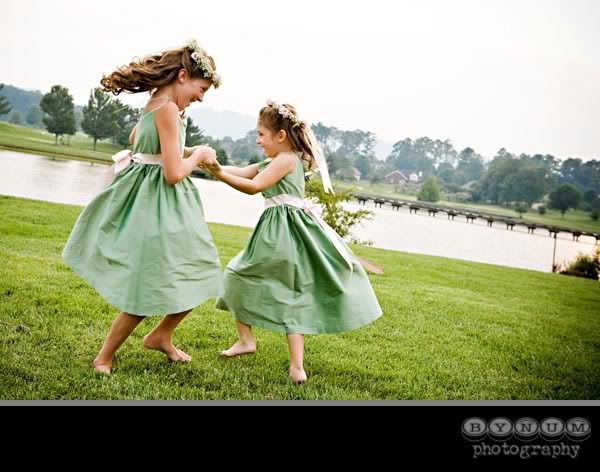 Ricky was talking to Gabby, when Aubrey jumped up on his back. Apparently this is something she does regularly and I just happened to be in the right place at the right time and think fast enough to push the shutter button. I love the look on Aubrey's face!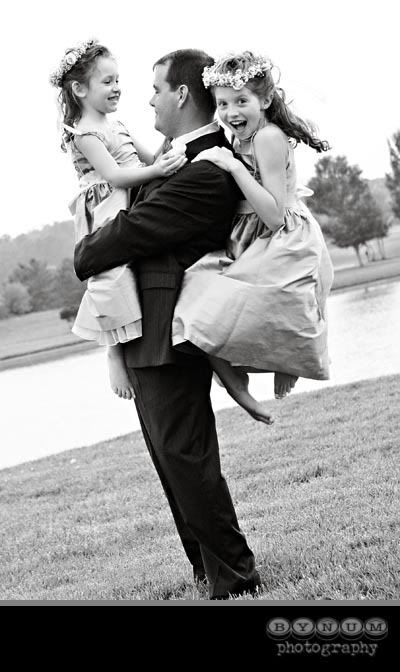 Here's the girls showing off their "wedding rings."
The happy couple. Nichole looked like something out of a Grace Kelly movie. Very old Hollywood.
Love this shot of the dip at the end of Ricky & Nichole's first dance.
Other vendors to mention:
Nichole's dress -
The Something Blue Shoppe
Florist - Arenda's Flower Garden
Band - Hashbrown
Catering -
Cyn Shea's
Cakes -
Dathern Moon
Slideshow will be posted in the next few days!
Labels: wedding