Lanie Ann's Newborn Portraits
Here's little
Lanie Ann
, 3 weeks old and looking beautiful. Of course she stays decked out in her bow (if you're looking for some tips on keeping a bow in newborn hair, just ask - it's not as hard as you think...) and her baby jewelry. So sweet and dainty, she is the perfect complement to
this family
.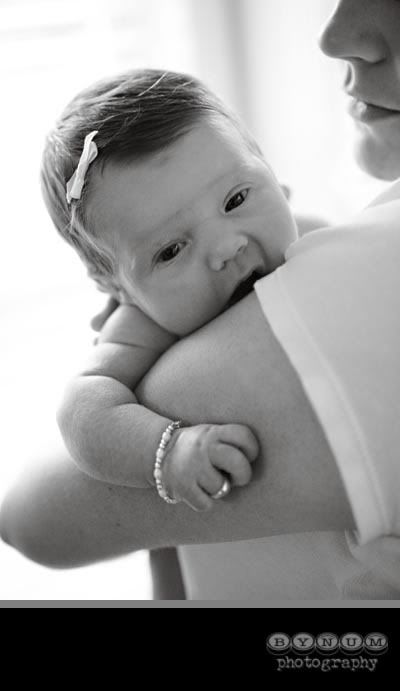 Christy's wedding band shows you how small those tiny toes are.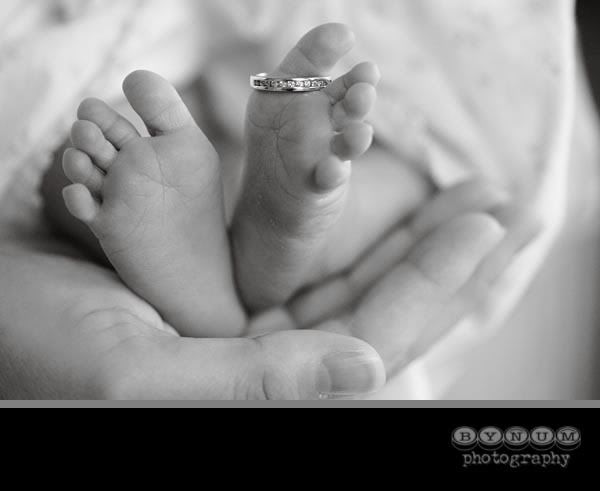 Here's Lanie Ann wearing her Great Grandmother's baby ring and a monogrammed bracelet. Lanie Ann was named after her Great Grandmother, Ann McMurray Cooper (otherwise known to everyone, myself included, as "Grandmother.")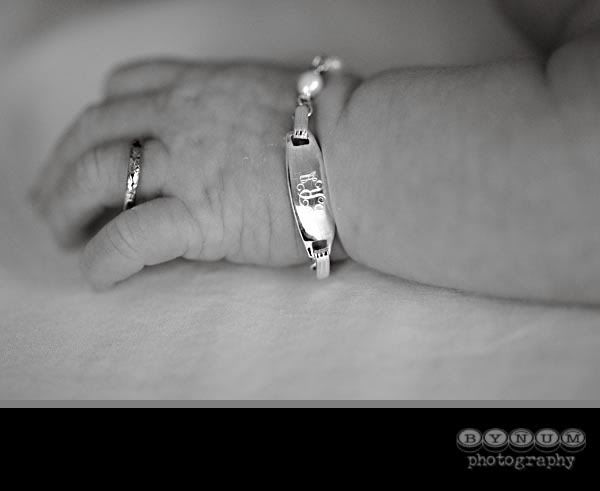 Catching some beauty rest.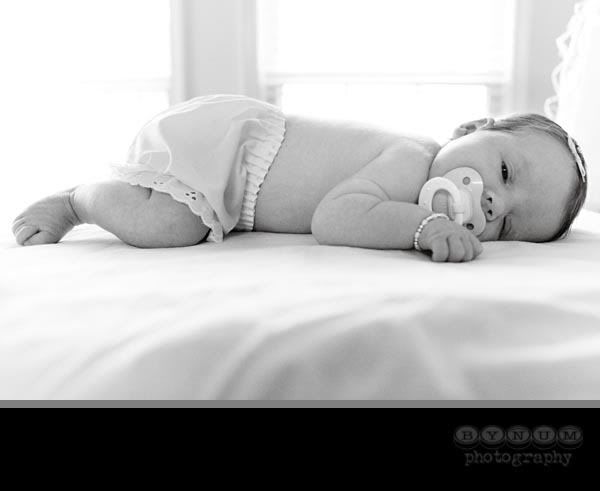 Oh yes. And then there's the proud Big Brother Landon. Brad has taken to simply calling him "Big." He is playing the role perfectly. It wasn't hard to get him to hold her and kiss on her at all!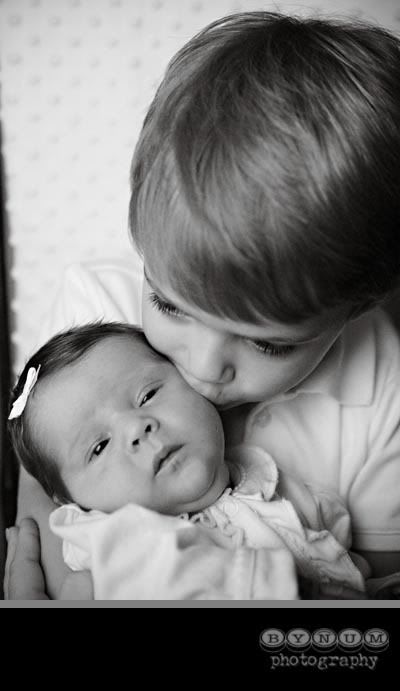 I think Landon already looks way older than
these pictures
that we took in late February for his birthday party invitations.
Christy and I are working on a beautiful custom designed birth announcement for Lanie Ann, so these pics are ones that aren't getting used on it. I bet you can't wait to see the rest!!! Watch your mailbox - I hope you're on the list!