Couey Family Portraits in Murfreesboro
Meet the Couey Family.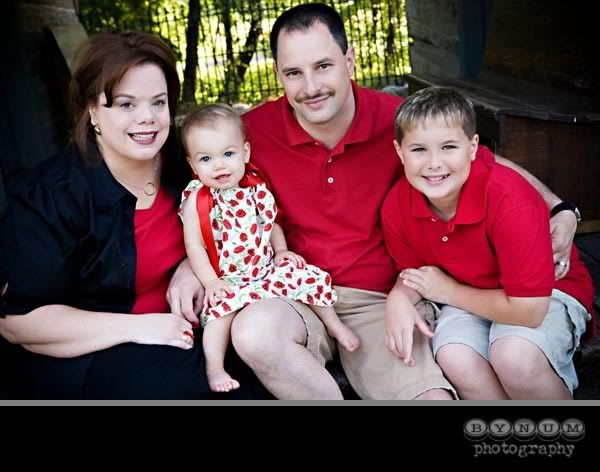 Jonathan was a very thoughtful husband and gave his sweet wife Cindy a gift certificate for a family portrait session for Mother's Day. I love it when husbands do things like this for their wives - Cindy says that this is something she has been wanting to do for a while!
We met out at Cannonsburgh in Murfreesboro at 7:30AM for the shoot. It was a great temperature outside - mid-sixties- so we weren't even breaking a sweat to do the photos!
Avery is going into the 5th Grade this Fall. When the Couey's arrived for their session, the first thing I heard about was how much Avery liked my
tattoo
and then he showed me his guitar "tattoo" on his arm. I am really sad that I forgot to take a picture of our tattoos together - that would have rocked, Avery. But we became friends quickly over our love for ink.
Little Miss Maddie is so pretty - but don't tell her that because immediately she will pull the hairbow out of her hair. It's like "you're so pretty" means " take out the bow." She has the whole family trained already at 16 months old. :) Oh, and before you ask, Cindy made this adorable dress.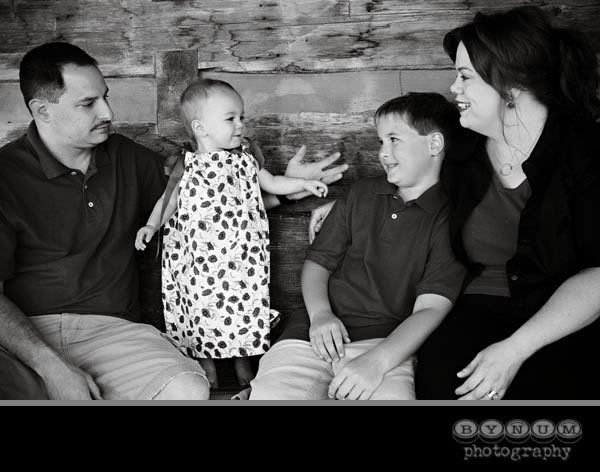 Avery is a great big brother. He was so patient with Maddie during the whole photo session. It is challenging to photograph kids in the 12-30 months stage...but when you have great "baby wranglers" it works pretty well. I love this kissing picture right here.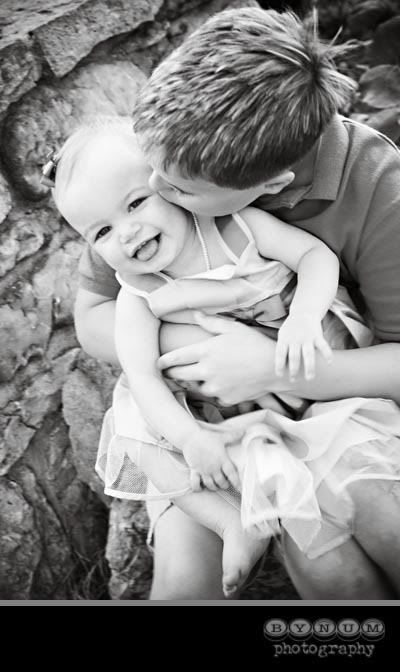 These kids have great blue eyes. I thought these three shots would make a nice storyboard. Click the picture to see it larger. It frames out to a 10x20 and the text is customizable.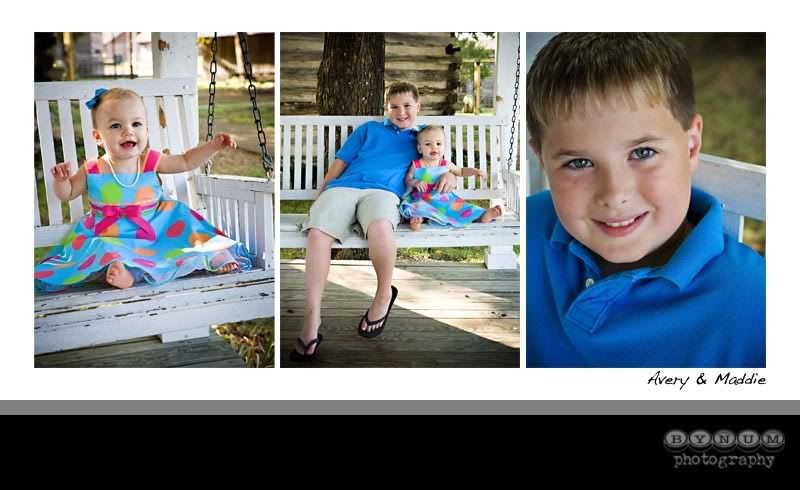 Headed over the bridge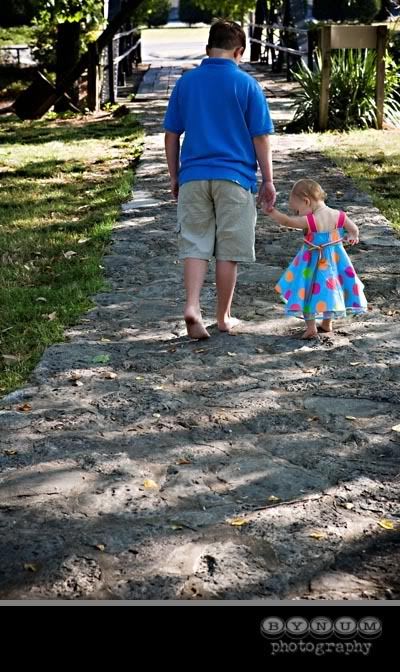 One of the best things about photographing at Cannonsburgh is the creek. I love a quick refresher at the end of a toasty shoot. Most kids love playing in the creek at the END of our session, and it is usually a great reward for good behavior! Maddie was so cute splashing around.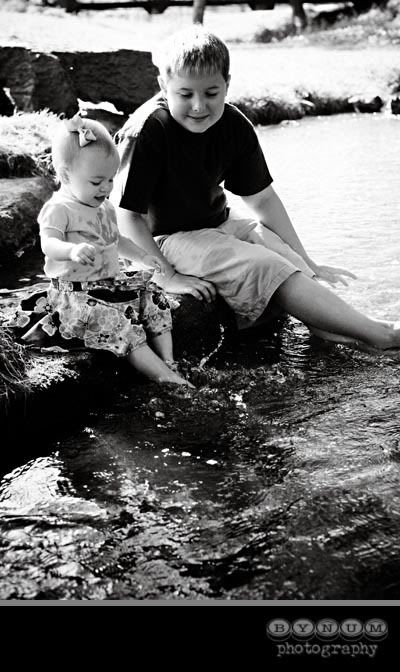 Look how she wanted to play in the water, but she had a tight grip on big brother Avery for her security. He was so good with her - did I mention that already?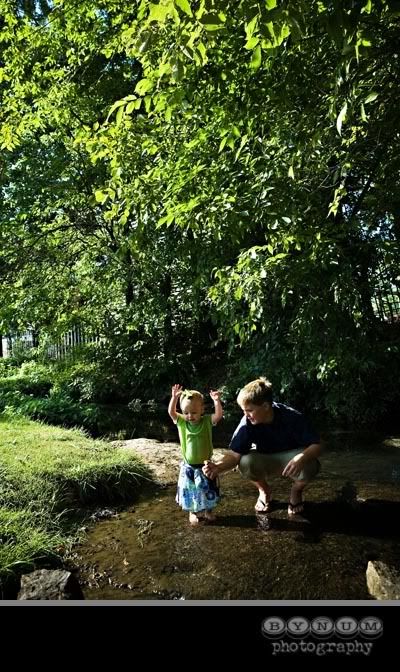 Jonathan, thank you so much for thinking about your wife and giving her the gift of family portraits. Cindy, thank you so much for sharing your story with me and being so encouraging as Brad and I journey to begin our family. Avery - when I see you at
church
I hope you won't be too embarrassed to say hi! See y'all soon.
Labels: family, kids, murfreesboro