Last Day in Philadelphia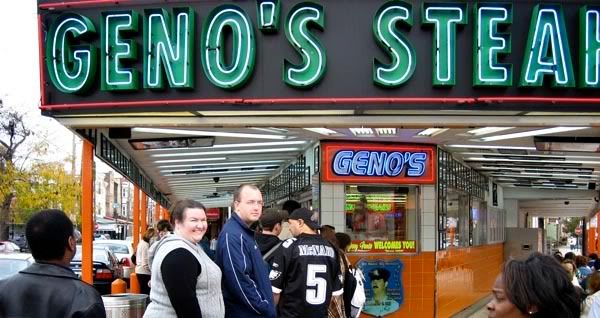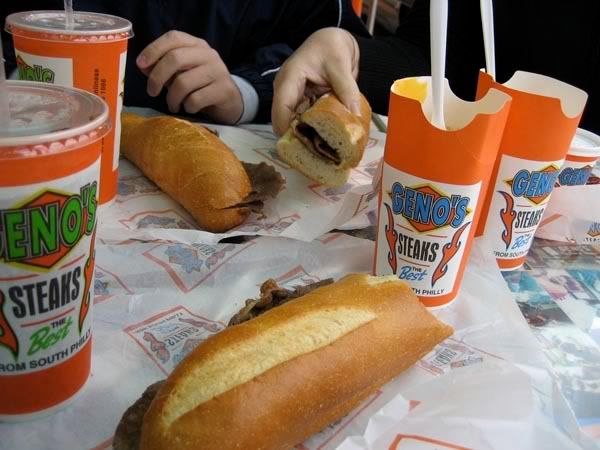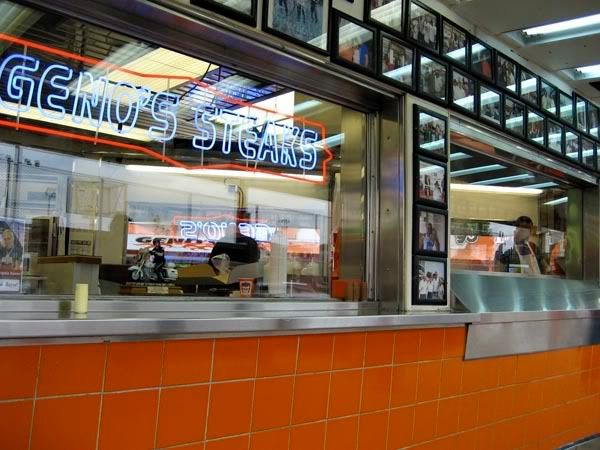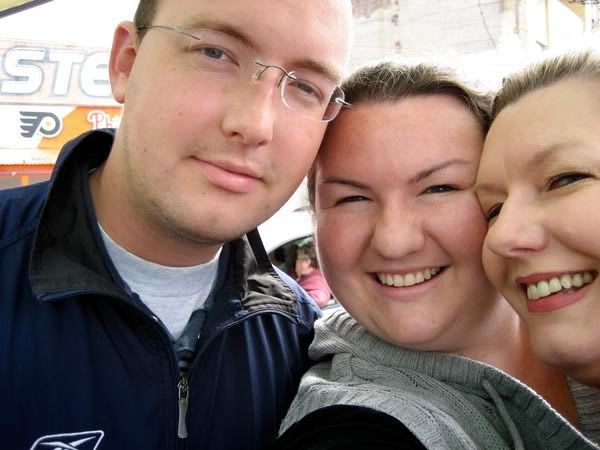 Well. we slept in this morning, and then checked out of the hotel and ventured into downtown Philadelphia to see a little of the city before we flew home today. We decided that having an authentic Philly Cheesesteak was of the utmost importance, so we went to
Geno's
in South Philly and had lunch. It was well worth the trip.
We didn't want Kyle to be late for his flight to Memphis (via Detroit - he's hoping to watch a bit of the world series with other baseball fans there) so we came on to the airport in time to watch the end of the Eagles football game in a pub at the airport.
Our plane leaves in an hour, so we're grabbing a soft pretzel and going to the gate.