Scott & Janna's Album Design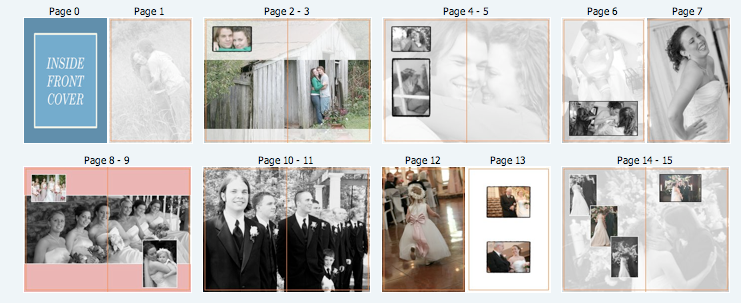 I am telling you, I have been a busy girl this week! I have stayed up the past 3 nights working, and I have been getting a lot accomplished in the area of album design.
This album is from Scott & Janna's wedding on May 13 at Carahills, just outside of Memphis. I love how radiant Janna's smile is. They had a lovely wedding and reception - it was so much fun that it went by so quickly. Janna described it as a blur...so I am glad to have a great story to present to them in album form.
On a side note, these albums were made possible through the Pictage Album Designer - so if you're a photographer and you haven't tried it out, you should. It rocks!