Josh & Mary Alice's Wedding Slideshow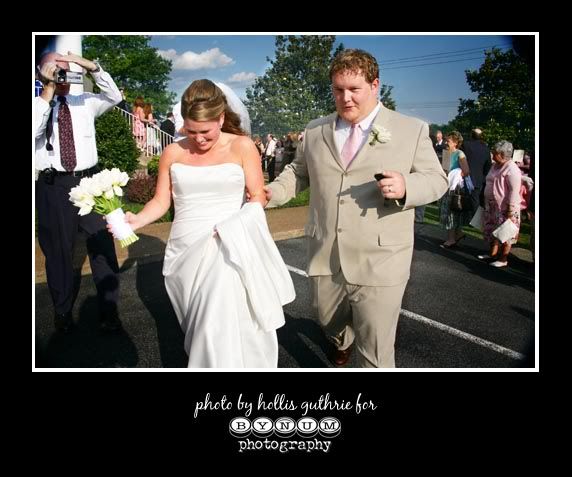 Isn't this a fun image from Josh & Mary Alice's getaway following their wedding ceremony on June 3 at Donelson First Baptist Church? This one was shot by
Hollis Guthrie
, who was my second shooter for this wedding. I love being able to bring talented professional photographers with me to cover weddings. It gives my clients double coverage and gives me a peace of mind. It is especially awesome to shoot with Hollis because he has been my mentor and coach through the process of developing my business. He also shot my wedding four years ago!
Click the image to watch a slideshow of images from Josh & Mary Alice's big day!
You may notice that these slideshows are a few weeks out from the sessions. I am thankful to be so busy this time of year, but that also means that I am working double-time to keep up. Thanks for your patience and for your business! Check back for several updates this week.