Congratulations Karrick & Deborah!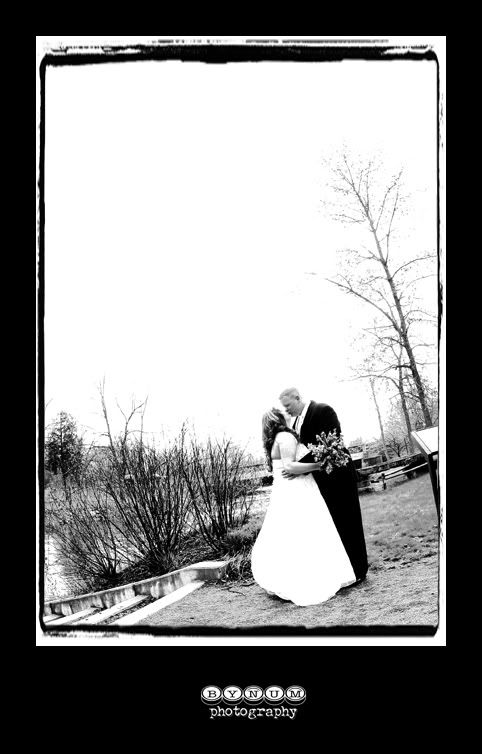 I just finished shooting a beautiful wedding just outside of Ann Arbor, Michigan, where Karrick & Deborah were united in marriage this afternoon. This is a shot we got when we went with the entire wedding party out to a park between the ceremony and reception. We traveled in style in a stretch Hummer and had a blast dancing at the reception.
It took a major effort to make it here on time. When we got home from Will's Adoption Party (photos to come from that event also), we got a call that my flight for this morning was cancelled and that I had been rescheduled for a flight that would arrive in Detroit way after the time I was supposed to start this wedding. So I stayed up really late to cancel that flight and scramble to find one on a different airline to get me here on time. Fortunately, Delta got me here by 11:30 AM. I am pre-selected for extra screenings at the airport because my tickets were booked at the last minute, so it was a joy to have all of my equipment unpacked and repacked in front of everyone at the airport. I will probably do it again tomorrow on my way home.
Flying out of Detroit at 8:00 AM, and plan to be back for church during second hour if I can keep my eyes open. I just don't want to miss Pat's next Da Vinci Code sermon. To learn more about that series, visit FBC Smyrna.